PLASTICS AND CLIMATE
New EnCO2re partnership to promote commercialisation of CO2 conversion / Industrial and academic teams / Climate-KIC and Covestro at the forefront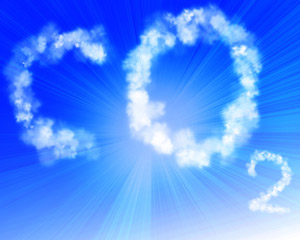 Several companies and research organisations are collaborating on a project for Co2 conversion into polymers (Photo: Fotolia)
Led by
Climate-KIC
, an EU supported public-private partnership addressing climate change, and German polymer producer
Covestro
(Leverkusen;
www.covestro.com
), more than a dozen companies and research organisations from seven European countries have joined forces in a new project to promote the commercialisation of technologies for converting CO
2
into polymers. In presenting the project, called
EnCO2re
, at the recent "K 2016" (
www.k-online.com
) in Düsseldorf / Germany, the partners said they will work together to scale-up processes that are currently only at laboratory scale.
Technologies to recycle CO
2
into useful plastic products currently face technical, commercial and financial barriers to development and widespread deployment, the grouping noted. As an innovation hub, partner network and market-development programme, EnCO
2
re hopes to break down these barriers and not only close the loop in the industrial carbon cycle to transform CO
2
from a hazardous waste product into a valuable feedstock, but also make such technology a pillar of European industrial competitiveness.
"Industry and academia need to work hand in hand to solve the world's biggest challenges,"
Charlotte Williams
, professor of Catalysis and Polymer Chemistry at Britain's
Oxford University
said at the launch. "Only together we can move more quickly toward sustainable industrial processes." The project intends to demonstrate that the CO
2
reuse market has the potential to grow by more than 20 times its current size, eventually reaching as much as 3.7 bn t/y – roughly 10% of global emissions. Reusing waste CO
2
can solve many problems, the partners believe. It will help chemical and plastics producers to shift away from fossil fuel feedstocks and large CO
2
emitters such as power plants to manage their carbon footprints as well as making plastics more environmentally sustainable.
Sira Saccani
, director of Sustainable Production Systems at Climate-KIC said EnCO
2
re's aim is to achieve a "balanced and prosperous" large-scale market for reused CO
2
by establishing a CO
2
value chain. Already, he pointed out, the development teams have active, world-class projects in two of the three main CO
2
-to-chemical conversion routes, catalysis and electrochemistry. New projects covering the biological route are to be added during 2017. Underpinning all projects is a rigorous, peer-reviewed examination of the life-cycle environmental impacts of CO
2
reuse.
Some companies have already done pioneering work to set the stage for commercial reuse of CO
2
. Covestro, now and in its previous life as
Bayer MaterialScience
, has been consistently at the forefront, with CEO
Patrick Thomas
first unveiling plans to convert waste gas to polyether polycarbonate polyols (PPPs) for use in flexible polyurethane foam at "K 2010". The company's new 5,000 t/y plant to produce PPPs with a CO
2
content of 20% started up at Dormagen / Germany in June of this year, marking the temporary climax of the six-year "Dream Reaction" to "Dream Production" scheme. Carried out in partnership with Germany's
RWTH Aachen
University and the
CAT Catalytic Center
(
www.catalyticcenter.rwth-aachen.de
), the work was funded in part by the German
Federal Ministry of Education and Research
(BMBF) – see Plasteurope.com of
21.06.2016
.
As the first industrial user, Belgian foamer
Recticel
(Brussels;
www.recticel.com
) plans to introduce mattresses and upholstered furniture containing Covestro's new CO
2
-based polyol by the end of 2016 – see Plasteurope.com of
15.07.2016
. Thomas's vision does not end in Europe, however. As the company prepares to license its technology widely, its English-born CEO recently told the
China Petroleum & Chemical Industry Federation
(CPCIF, Beijing;
www.cpcia.org.cn
) that China, where he said the technology for making polyurethane products needs improvement, could be among those to adapt the innovation. The purpose of licensing the technology is to encourage more people to use it, and "it is totally logical for China to be the first," Thomas said. On the whole, Covestro plans to take take a "mixed approach" of licensing and self-manufacturing.
17.11.2016 Plasteurope.com [235534-0]
Published on 17.11.2016