MARINE LITTER
Global water bottle sales expected to reach USD 500 bn by 2030 – UN think tank report / Borealis, Aimplas set to utilise ocean plastics
The bottled water industry has grown 73% in the past decade, developing essentially as a standalone economic sector, with global market sales expected to reach USD 500 bn by 2025-2030, or a growth rate of around 7% from 2022,
according to a report
by the
United Nations University Institute for Water, Environment and Health
(Ontario, Canada;
https://inweh.unu.edu/
).
This growth poses a threat to groundwater resources, contributes to the plastic-bottle pollution and carbon emissions, and weakens the role of the state to provide universal access to drinking water, the report from the UN think tank on water said.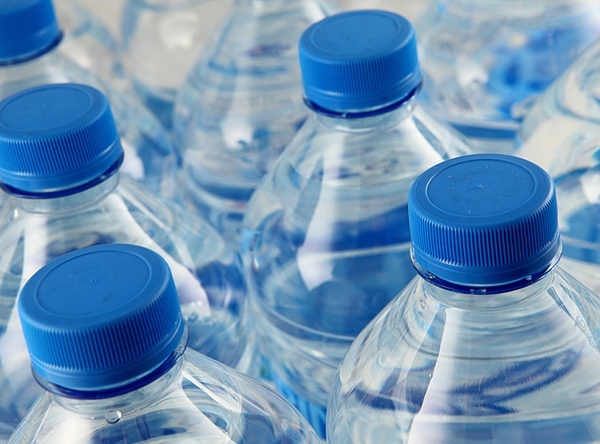 According to the UN think tank report, every minute, over 1 mn bottles are sold globally (Photo: iStockPhoto/@laurent)


It estimates that the market currently is worth USD 270 bn from sales of some 350 bn litres. "At a compound annual growth rate of 5.2% since 2021, the bottled water market has been growing faster than other beverage markets such as coffee (3.5%) during the same period. From 2022, the market is projected to increase at an even faster rate of approximately 7% and reach USD 500 bn by 2025-2030. This gives bottled water the highest growth potential among all soft drink products," it said.

Asia-Pacific is the largest market in terms of dollars and litres, followed by North America and Europe. The US (USD 64 bn), China (USD 45 bn), and Indonesia (USD 22 bn) are the top three countries in terms of revenues.

In the Global North, bottled water is perceived as "healthier and tastier" than tap water and is more a luxury good. In the Global South, bottled water sales are stimulated by the lack or absence of a reliable public water supply, growing urbanisation, and limited water delivery infrastructure.

It added that every minute, over 1 mn bottles are sold globally. Over 97% of bottled water containers are made of plastic and almost 80% of this plastic is PET. The report further argues that legislation is needed to regulate the industry and its water standards, and to provide data on water volume extractions and impact on society and the environment.

The report noted that 85% of all plastics bottles sold become waste, which also impacts the marine environment as a majority of the plastics waste found in oceans is transported via rivers. PET, it adds, is the most documented polymer currently found in the ocean.
Expansion of collecting ocean-bound plastics in Indonesia
Project Stop, co-funded by
Borealis
(Vienna;
www.borealisgroup.com
) and
Systemiq
(London;
www.systemiq.earth
) has started expanding a
programme to collect ocean-bound plastics
in Indonesia's Banyuwangi region, East Java, after starting it in the fishing community of Muncar in 2017. The scaled-up phase was launched in Banyuwangi with the construction of a new material recovery facility. The sponsors said they need more partners to fund the planned expansion for 2023-26.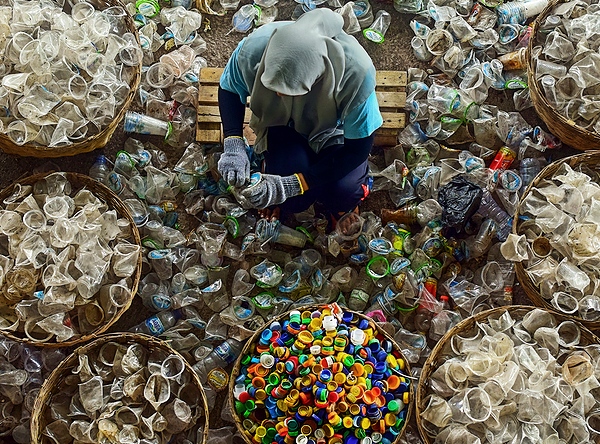 Borealis and Systemiq have scaled up their Project Stop programme to collect marine plastics (Photo: Borealis)
The
Plastic Bank
(Vancouver, British Columbia, Canada;
www.plasticbank.com
), which sets up collection centres near coastlines and waterways to receive plastic bottles picked up by local community members, said its #SocialRecycling movement has already stopped over 77 mn kg of plastics from entering the ocean.
Some 31,000 local community members collect and sell the plastics to local collection centres. The group also traces the impact of every kilogram of plastics waste, from collection to creation of Social Plastic feedstock for over 200 global partners.
Recycled marine waste for branded watch cases
Marc Krebs
, co-founder of
Tide Ocean
(Basel, Switzerland;
www.tide.earth
), said in an interview with K-Mag that the ocean-bound plastics his company's partners have collected and recycled have generated demand for use in watch cases and polyesters from brands in Switzerland, Scandinavia, and the US.
The recyclates have also been used in injection moulding, polyester yarns for textiles, and filaments for 3D printing, he said, adding that products for electronic devices, textiles, packaging, and adult toys industries have also been launched.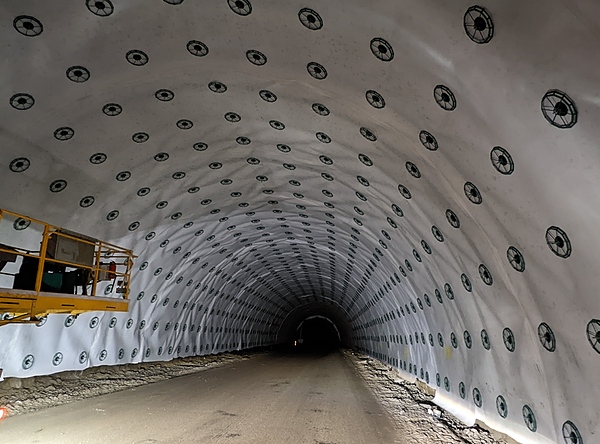 Oldroyd is working to promote sustainable tunnel construction in the Nordic countries (Photo: Oldroyd)
Recycled materials, consisting roughly of half polypropylene and half polyethylene, which were originally 100% sea plastics collected on the coast of Norway, are being used by
Oldroyd
(Stathelle, Norway;
www.oldroyd.no
) for its so-called spacers. These are curved products with grid structure to create the distance between the rocks and the membrane system that lies behind the pipes in most of Norway's tunnels. This system prevents water from penetrating the soil in order to avert damage to the concrete.
Marine litter to be reused for port protection products
Spanish technology centre
Aimplas
(Valencia;
www.aimplas.es
) has developed a new method for converting marine-plastics waste into aquaculture products through its ÑCostas Project. The materials recovered, the company says, will be reused to make walkways and platforms for fish farms, port protection products, flotation tubes, and nets and mesh for reinforcement, among other products.
Aimplas and the
Spanish Institute of Oceanography
(Madrid;
www.ieo.es
) are the project coordinators; sponsors include
Acteco
(Alicante, Spain;
www.acteco.es
), and
Ecoplas
(Selby, UK;
www.ecoplas.co.uk
).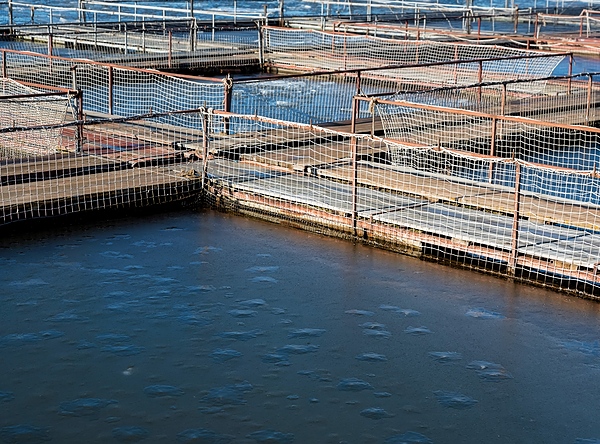 As part of the ÑCostas project by Aimplas, the recovered plastic will be reused to make walkways and platforms for fish farms (Photo: Aimplas)
05.04.2023 Plasteurope.com [252275-0]
Published on 05.04.2023