KRAIBURG TPE
"Thermoplast M" range complies with new rules for medical-grade plastics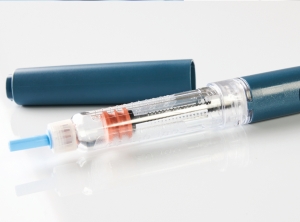 Kraiburg's "Thermoplast M" family of TPEs meet the new guideline for medical-grade plastics (Photo: Kraiburg TPE)
Thermoplastic elastomers specialist
Kraiburg TPE
(Waldkraiburg / Germany;
www.kraiburg-tpe.com
) has announced that its range of "Thermoplast M" compounds meets the new VDI 2017 guideline. Approved in July 2019 by German engineers association
VDI
(Düsseldorf;
www.vdi.eu
), the guideline regulates the requirements qualified medical-grade plastics (MGPs) have to meet. VDI said there had previously been no clear guidelines or standards in either the EU or the US relating to polymers used in medical applications.
"The VDI 2017 is an important first step toward harmonising the range of performance that a medical-grade plastic must fulfil and it creates obligatory guidance in the communication between manufacturers of MGPs and OEMs and/or the manufacturers of medical, pharmaceutical and in vitro products," said
Oliver Kluge
, a member of the guidelines committee and advisor for medical products at Kraiburg TPE.
One of the main consequences of VDI 2017 is a restriction on the range of raw materials and auxiliary agents permitted for MGPs, meaning that some manufacturers have to adjust their formulations. The guideline also regulates the controlled continuity of the composition of specific compounds, based on a documented management system, which ensures that the compounds are suitable for long-term use. In addition, VDI 2017 allows for longer transition periods for withdrawn materials, providing more security of supply to users.
Kluge added that the VDI 2017 medical-grade plastics guidelines committee is planning to revise the current version for the first time as early as 2020.
06.09.2019 Plasteurope.com [243344-0]
Published on 06.09.2019