JAPAN
Restrictions on some SUPs from 1 April / Nikkei reports rise in plastics use in 2021 due to Covid-19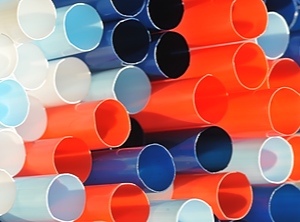 Japan's new regulations cover various SUP items, including straws (Photo: PIE)
Japan's government has approved an ordinance requiring businesses to cut their use of 12 different types of single-use plastics (SUPs) from 1 April 2022.
The move follows legislation enacted last June for the reduction of plastics waste and promotion of recycling.
Related:
OECD examines policies to cut SUP waste
The regulations are mandatory for businesses that use 5 t/y or more of the disposable products, which include plastic spoons and straws offered by convenience and other stores, toothbrushes and razors provided at hotels, and clothes hangers and garment covers used by dry cleaners.
Business can choose how they want to reduce their use of polymers, either by offering non-plastics alternatives, loyalty points to customers who decline such items, or through the introduction of a charge. The government is to also issue warnings or disclose the names of companies that fail to take sufficient steps. In addition, companies can be fined for non-compliance.
From 1 July 2020, shops have been legally required to charge for plastic bags.
Pandemic drives plastics consumption
In separate news, a report in Japanese newspaper The Nikkei has highlighted Japan's increased use of polymers despite a downtrend in past years as businesses and consumers seek environmentally friendly alternatives.
As a consequence of the Covid-19 pandemic, demand for plastic food containers and anti-droplet shields has risen, boosting Japanese plastics production by 3% for the first 10 months of 2021 to 4.71 mn t. Consumption of packaging film also rose 3% during the period to about 99,000 t as food delivery became more popular during the pandemic. Plastic sheets used to divide seating areas in offices and restaurants were also in high demand, with production up 5% to 18,000 t. But the pandemic was not the only factor behind the increase. Industrial applications have also seen growing demand, with output of plastic automotive parts 2% higher at 432,000 t in the January-October period.
In contrast, the use of plastic bags at supermarkets has dropped, with
Shimizu Chemical Industry
(Tokyo;
www.shimizuchemical.co.jp
) reporting a 70% plunge in production. And because businesses are being pushed to cut their plastics use, production of utensils and other SUPs dipped 4% last October.
According to the
Plastic Waste Management Institute
(Tokyo;
www.pwmi.or.jp
), Japan generates about 8 mn t/y of plastics waste, of which only 20% is recycled, and 80% of that is exported.
20.01.2022 Plasteurope.com [249408-0]
Published on 20.01.2022