ITALY
Rome to fund 75 recycling plants / Move follows G7 pledge to end plastic pollution by 2040 / Additional capacity, more waste recovery planned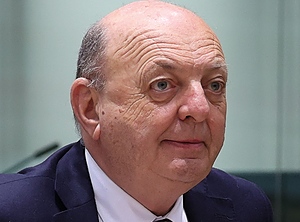 Italian Environment Minister Gilberto Pichetto Fratin (Source: Government of Italy)
The Italian government has approved a EUR 115 mn grant to be distributed among 75 plastic recycling plants that are to be built in the country. The move extends the number of plastic recycling plants eligible for state aid and covers some flagship ventures said to be vital for the circular economy.
The country's environmental ministry explained that the updated rules greenlight state aid for the plants recycling plastic using pyrolysis, thermal depolymerisation, chemical depolymerisation, solvolysis, enzymatic depolymerisation, dissolution, or gasification. In addition, companies establishing a network for the collection and reuse of by-products derived from plastic waste recycling can also count for state support.
Gilberto Pichetto
, the country's environmental minister, said that the extra aid gives Italy an opportunity to make progress in solving the problem of proper plastic waste management. He explained at the April meeting of the Group of Seven countries, Italy made a clear commitment to stop plastic pollution by 2040, adding that the country seeks achieve progress in that field similar to that in the other recycling sectors.
In an April statement, the G-7 as a whole
said it would end plastic waste by 2040
.
The additional funding is to also support the construction of new mechanical and chemical recycling plants and also what the ministry called plastic hubs, infrastructure to recover marine litter.
A recent report by the Italian recyclers association
Assorimap
(Rome;
www.assorimap.it
) showed that between 1.2 and 1.4 mn t of recycled plastic were produced in Italy in 2021, generating a turnover close to EUR 1 billion. The plastic recycling sector in Italy is made up of 350 companies based mainly in Northern Italy. Slightly more than 40% of the recycling plants are in northwest, 25% lie in the northeast, 20% in the south and on Sicily, and 10% in the central part of the country.
In April, Italian national packaging consortium
Conai
(Milan;
www.conai.org
) predicted that
75% of domestic packaging will be recovered in 2023
, 10% more than the target set by EU directives for 2025.
15.05.2023 Plasteurope.com [252766-0]
Published on 15.05.2023
German version of this article...