IRELAND
Working group to develop plastics waste policy / National study for meeting EU single-use targets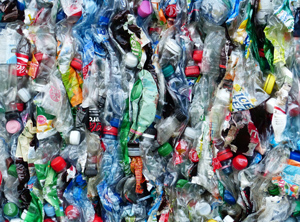 Ireland is exploring the potential for deposit-refund systems to boost bottle collection (Photo: Hans/Pixabay)
Ireland plans to set up an inter-departmental working group on circular economy in 2019 as the country looks to form a strategic policy for tackling plastics waste. "We want to take stock of our relationship with plastic. We must start to make informed choices about how we use plastic so that it can enhance our lives, not choke the environment," Seán Canney, minister of state at the Department of Communications, Climate Action and the Environment, said at the opening of the Irish Environmental Protection Agency's (EPA) conference "Moving Ireland into the New Plastics Economy", which took place in Dublin in November 2018.

"The government will start by tackling our use of single-use plastics – we want to make Ireland a leader in the transformation that is required, not a follower. We welcome the recent progress made at EU level and my officials are currently working on the changes that will be needed when the legislation is agreed," he said.

The working group will make proposals for a "National Action Plan" for a circular economy, including plastics. With the new EU recycling targets set for 2025 and 2030, Canney said Ireland must articulate its own specific needs and ambitions and provide a policy landscape that is clear and coherent for all stakeholders.
Deposit-return scheme would help boost bottle collection rates
With regard to the EU's proposal on single-use plastics and its high collection targets for plastic bottles, Canney said Ireland needed to understand how it could achieve this objective. The government would soon commission a national study to look into this, as well as explore the potential for a deposit and return scheme, he added.

Laura Burke, the EPA's director general, noted that Ireland was the first in Europe to introduce a plastic bag tax. The country introduced the levy in March 2002, which Burke said had an immediate effect on behaviour and littering. She said, "We again need to lead the way in developing innovative solutions for reducing the problems associated with waste plastics in the environment," adding that the EPA will target the most pressing waste prevention priorities facing Ireland, including plastics, as part of its "National Waste Prevention Programme".
Plastics chain needs to increase resource efficiency
Speaking at the conference,
Almut Reichel
, a project manager on sustainable consumption/production and waste at the
European Environment Agency
(EEA, Copenhagen / Denmark;
www.eea.europa.eu
), commented, "The plastics economy will need a fundamental reconfiguration if we want to make it truly circular. A little more recycling will not be enough – we also need to redesign the products and plastics materials, remove hazardous substances from plastics, prevent plastics from entering the environment and make the whole plastics chain more resource-efficient."
The one-day conference was held so that all stakeholders could discuss how Ireland might shift attitudes and systems towards a more sustainable plastics economy, eliminating unnecessary use and maximising recycling and reuse.
05.12.2018 Plasteurope.com [241227-0]
Published on 05.12.2018