FUTURE ATELIER "IMAGE OF PLASTICS INDUSTRY"
Is the image of the plastics industry still salvageable? / KI Group expert panel discusses controversies on the way out of the crisis / Improving public reputation with credibility, transparency and communication
Only a few topics are as high on the agenda of the plastics industry as courting a better image.

The industry suffers from a disastrous public reputation. Why is the public opinion on the material so bad and how can the image be improved? Kunststoff Information (KI), together with its sister publications Plastics Information Europe (PIE) and K-PROFI, discussed the issue with experts from businesses, associations and communications as part of the online discussion series "Future Atelier – 50 Years of KI". Read on to find out what the professionals are saying and recommending.
"Are consumers willing to pay more?"
Dominic Garrecht
, senior specialist for corporate sustainability at automotive supplier
Röchling
(Mannheim / Germany;
www.roechling.com
)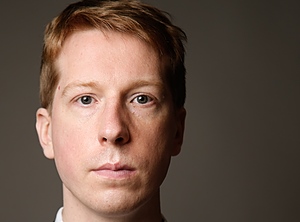 Dominic Garrecht, Röchling (Photo: Röchling)
The image of the plastics industry is shaped by media coverage. In general, public discussion is very heavily driven by the media. We should, however, differentiate between the plastics we are talking about. At Röchling, we produce high-performance plastics – for the automotive sector, among others. This material is often the only option for numerous applications. For our customers, this means: on the one hand, they cannot do without it, on the other, they are triggered by the public and are under considerable pressure to meet expectations. That, in turn, creates pressure for us.

We have, therefore, been making special efforts to improve the image of plastic as a whole for quite a while now. As a family-run company, we value sustainability and sustainable business practices very highly. We are continuously expanding our sustainability reporting. Why are we investing in this area? Because we have to and because we want to; our customers demand it of us. If we cannot prove that we meet the various standards and norms of ISO and DIN, we lose access to bidding processes and contract awards.

The grotesque thing is: we could immediately, right now, make many of the products that are made of plastic greener. We have bioplastics in our product portfolio. The problem is: green plastics are still a bit more expensive, which would make the cars a bit more expensive – and it is questionable whether consumers, despite their demand for climate protection, would accept these additional costs. Ultimately, it boils down to whether consumers are willing to pay "50 euros" more for bioplastics in their cars. And so, we go around in circles.
"The industry's thinking is too tied to its structures"
Timothy Glaz
, head of corporate affairs and spokesperson for the recycled materials initiative at cleaning products manufacturer
Werner & Mertz
(Mainz / Germany;
www.werner-mertz.com
)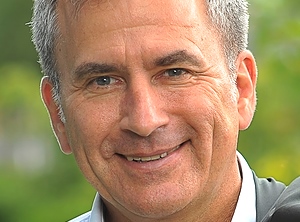 Timothy Glaz, Werner & Mertz (Photo: Werner & Mertz)
The conversation about the image of the plastics industry is long overdue, because the image is so bad that it could hardly be worse. The plastics industry should be much more active. It should be pointing out solutions and creating incentives. At present, the plastics industry thinks far too much in terms of its own structures. There are plans to optimise them, but consumers want something completely different – they want to change something.

This willingness, however, does not exist in the plastics industry. The industry takes positions that are far too defensive and is always looking to protect itself. No one there thinks about creating an integrated ecological concept. We as brand owners also notice this. Actually, I would expect the plastics industry to come up with great, innovative and environment-friendly packaging ideas. We should be presented by the industry as a green brand. But what happens actually? We have to approach our suppliers and convince them to develop new solutions with gentle or not-so-gentle pressure. Let that sink in.
"What would prosperity look like without plastic?"
Michael Weigelt, managing director at the
GKV
member association
TecPart
(Frankfurt am Main / Germany;
www.tecpart.de
)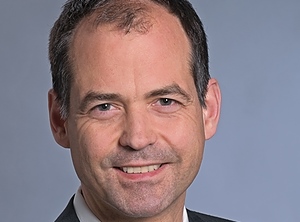 Michael Weigelt, TecPart (Photo: TecPart)
I don't want to sugarcoat it: there is a lot of room for improvement in our sector's communication. That is our Achilles' heel. The plastics industry has been spoiled by success over the past few decades. Our material was booming and in great demand; communicating a lot was not a priority. In the meantime, the situation has changed completely. The mood has changed.

We don't like seeing pictures of plastics swimming in the ocean. But the littering of world's oceans is not taking place from Germany. Why don't we actually talk about what our prosperity would look like without plastics? What would things look like in hospitals, what would they look like in terms of emissions from transport by car or plane or in terms of heating buildings, how would our infrastructure function without pipes and tubes made of plastic? We have to make people understand what would be missing if plastics and plastics products cease to exist. This has to be reported in public media. I would like to see more fact-based reporting.
"Too little has come from the industry so far"
Sascha Roth
, environmental policy officer at
Nabu
(Berlin / Germany;
www.nabu.de
)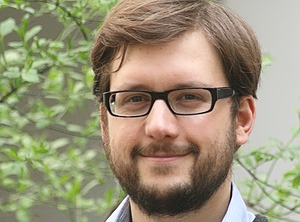 Sascha Roth, Nabu (Photo: Nabu)
We at Nabu do not engage in plastic bashing. We do not sweepingly condemn plastics. That is not our approach. Rather, our stance on the industry is neutral and nuanced: where does it make sense to use the material and where does it not? Because, of course, we know that plastic is a versatile material. That is undisputed. In many applications, there are very few alternatives to plastic.

So we need to talk about reduction potential and what a recycling-oriented design can look like. The fact that we now have better recycling rates is mainly due to political pressure and the legal requirements imposed on the industry. There was little that came from the industry itself. In this area, they could and should be more proactive.
"Reputational change takes time"
Sandra Neuner
, director of government relations, policy & advocacy at communications consultancy
Finsbury Glover Hering
(Düsseldorf / Germany;
www.fgh.com
)
Sandra Neuner, Finsbury Glover Hering (Photo: FGH)
To put it bluntly: the image of the plastics industry – and especially its reputation in the long term – will not be fixed by communication, political work or marketing. I believe change is needed overall and the one thing that it needs, more than anything else, is time.

The first step is to analyse which stakeholder groups exist and how they perceive the plastics industry. Then you have to decide: whose perception do we need to change, and whose can we change in order to strengthen our reputation. The next thing is realistic goals and a time frame. However, I think it is unrealistic to believe that the reputation of the plastics industry can be changed in a year or two.

The industry must seriously show that it wants to change – but not through a few token projects. These only provide a short-term image boost, and do not change the reputation in the long term. And there needs to be transparent communication about where changes are needed and how they should happen.
Concrete measures companies can take to improve their image – tips from Plasteurope.com and the expert panel
"Green" plastics and applications are possible in many cases – show buyers and consumers exactly how and where these are feasible.
Sustainable solutions are sometimes more expensive – explain why implementing them is worthwhile despite the higher cost.
The plastics industry often only reacts to pressure from politics and the market – take a proactive approach and become a pioneer.
The plastics industry often sees itself as a victim – play offense, instead of defence, with your arguments and actions.
The plastics industry needs to communicate credibly and transparently – use examples to show the public your earnest willingness to change.
Often, there are individual lighthouse projects – develop integrated environmental concepts along the entire value chain.
Our society owes a lot to this material – show how indispensable it is, for example in automotive applications, medical technology, and infrastructure.
There is a lot of half-knowledge out there – use facts to clear things up.
PR and marketing alone are not enough – make your communication honest and sustainable.
Your target group ranges from B2B to consumers – differentiate your approach depending on the audience and age group of different media channels.

26.05.2021 Plasteurope.com [247635-0]
Published on 26.05.2021
German version of this article...