FLAME RETARDANTS
Axion Polymers gives EU move a cautious welcome / UK recycler warns two-year review timeframe is "too short"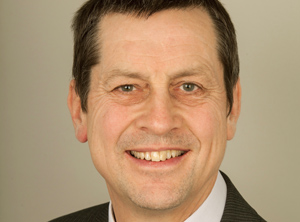 Keith Freegard (Photo: Axion Polymers)
The EU's proposed two-year timetable to review levels of decabromodiphenyl ether (decaBDE) flame retardant additives in recycled plastics has been branded "too short" by a recycling expert in the UK.
Keith Freegard
, a consultant with recycler
Axion Polymers
(Manchester / UK;
www.axiongroup.co.uk
), described the EU's figure of the 500-ppm level in recycled plastics as a "workable" solution, although it would be tougher to achieve than the proposed 1,000 ppm in line with most REACH and RoHS regulations, while virgin polymers have a 10 ppm limit – see Plasteurope.com of
14.12.2018
. Freegard said the planned review in the EU after just two years could present further business challenges for recyclers and was too short for long-term projects.
He said research showed treatment of previously-banned legacy additives, such as those in the automotive sector, took approximately 10 years for the effect of a ban in new products to be seen in the infeed material at the recycling plants. "For a review of the acceptable level of decaBDEs in recycled plastic mixtures, industry should show the regulators how the rate declines over time as eventually these legacy additives are mostly eradicated in new components." Any review "must be based on firm evidence from European recyclers about how detected levels are changing with time, which could be used to estimate a scientifically-based ramp-down rate for mixtures and articles."
Freegard also said that setting "sensible and pragmatic" levels for decaBDE limits in plastics waste moved across the world would ensure a "level playing field" for recyclers, halt the escape of valuable resources to other countries and help ensure that imported goods made with recycled waste electrical and electronic equipment (WEEE) or end-of-life vehicle (ELV) plastics met EU safety standards. It could also encourage "much-needed investment in European and UK recycling infrastructure, further developing the transition to a circular economy for plastics."
16.05.2019 Plasteurope.com [242459-0]
Published on 16.05.2019