EVONIK
New process for precursor adipic acid / Greening of polyamide chain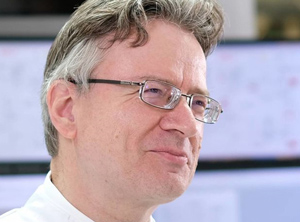 Robert Franke (Photo: Evonik)
As part of a broader research team, scientists at German speciality chemicals and engineering plastics producer
Evonik
(Essen;
www.evonik.com
) participated in an important breakthrough that they believe could pave the way for the development of more cost-effective and sustainable production of adipic acid derivatives – precursors of polyamide. Evonik is an important producer of PA 10 and PA 12. The team led by
Matthias Beller
, director of the
Leibniz Institute for Catalysis
(Rostock / Germany;
www.catalysis.de
), and
Robert Franke
, head of hydroformylation research at
Evonik Performance Materials
, successfully performed what is regarded as the first direct carbonylation of 1,3-butadiene. The results of the research were published in the journal Science.
The achievement is especially significant, Evonik says, as for more than 60 years, science and industry have been looking for a way to implement carbonylation, which involves the catalysed introduction of a carbonyl into organic compounds. Evonik's and the Rostock institute's catalysis experts were able to achieve double carbonylation of 1,3-butadiene directly to produce adipates, which currently can only be produced by a complex multi-stage, energy- and cost-intensive synthesis, which as another negative factor releases nitrogen oxides (NOx), a major greenhouse gas that is also corrosive.
Key to the breakthrough was the development of a new palladium catalyst based on a specific phosphine ligand (HeMaRaPhos). This binds to palladium, resulting in a highly selective, efficient and long-lived catalyst that the German chemical group says can result in 95% yields of adipic acid derivatives under industrially feasible conditions. Along with greener production, cost-saving is another potential benefit, as adipic acid derivatives are produced annually on a large scale in the millions of tonnes. In the next step of the project, due to begin immediately, large-scale evaluation of economic and technical aspects of the new technology will be studied.
11.02.2020 Plasteurope.com [244483-0]
Published on 11.02.2020
German version of this article...