EVENTS
Petcore annual conference set for 1-2 February / Registration open for Brussels event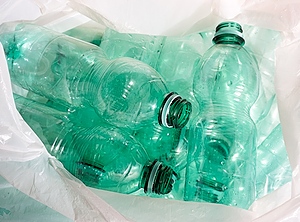 The Petcore annual conference 2023 will focus on recycling and circularity (Photo: Fotolia)
Petcore Europe
's (Brussels;
https://petcore-europe.org
) next annual meeting, a hybrid event, is to take place in Brussels from 1-2 February 2023. The conference this year is set to explore the core challenges facing the sector over the next three years – virgin PET and rPET market evolutions, fundamental objectives for the PET industries, energy and geopolitics, PET Net Carbon Strategies, and recent and future regulatory EU issues.
Key speakers are to include
Alexandre Paquot
, director for Innovation for a Low Carbon, Resilient Economy at the
European Commission
Directorate-General for Climate Action (DG CLIMA), and
Mattia Pellegrini
, head of From Waste to Resources unit at DG ENVI, who is set to explain the goals and expectations of the commission for the PET value chain.
Related
:
Crepet to step down as executive director
Petcore says the event this year, which will also mark its 30th anniversary, will be dedicated to recycling, circularity, and the PET value chain's contribution to the EU's carbon-neutrality goals.
Click
here
for further information on the event and to register.
25.01.2023 Plasteurope.com [252052-0]
Published on 25.01.2023