EU PLASTICS STRATEGY
MEPs vote in favour of proposals to boost recycling and tackle marine litter / Call for ban on microplastics in cosmetics / FEAD voices support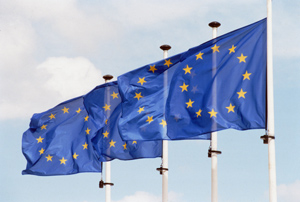 A vote in the European Parliament's ENVI committee (environment, public health and food safety) is expected in October 2018 (Photo: European Commission)
The
European Parliament
has voted overwhelmingly in favour of proposals to tackle marine litter and boost plastics recycling, backing an advisory report by Belgian MEP
Mark Demesmaeker
. During a parliament plenary session on 13 September, MEPs voted 597 to 15 (with 25 abstentions) in favour of measures that include incentives to set new EU-wide standards and definitions for biodegradability and compostability, ban oxo-degradable plastics (a source of microplastics) by 2020 and collect marine litter at sea.
Demesmaeker has called on the
European Commission
to ban microplastics in cosmetics and cleaning products by 2020 and to set minimum requirements on microplastics in product legislation, with an emphasis on textiles, tyres, paint, and cigarette butts. "Together we can turn plastic wastelands into fields of gold," he told the parliament's plenary session. The report also suggested that the EU executive should draw up a list of "useful" biodegradable plastic products and applications as these should not be viewed as a "universal remedy" for marine litter.
"My report is not a plea against plastic, but a plea for a circular plastic economy, in which we deal with plastic in a sustainable and responsible way, so that we can stop its harmful effects and preserve the value in the chain," Demesmaeker said. "We need to deliver tailor-made solutions, as there are no passe-partout solutions."
MEPs noted that quality standards would build confidence and boost the market for secondary plastics while also suggesting that member states should consider reducing VAT on products containing recycled materials. Other suggestions to boost recycling included expanding existing extended producer responsibility (EPR) schemes to cover other types of plastic packaging, establishing deposit-refund schemes and raising public awareness. MEPs also proposed that fishermen could be incentivised to collect plastics waste from the sea and bring it back to port.
The European Commission is currently evolving plans to tackle single-use plastics as part of its Plastics Strategy announced in January 2018 – see Plasteurope.com of
19.01.2018
– but an initial draft of the legislation has received mix reviews.
FEAD in agreement with Demesmaeker
The
European Federation of Waste Management and Environmental Services
(FEAD, Brussels / Belgium;
www.fead.be
) welcomed the results of the vote at the EU parliament's plenary session. The federation says strong demand for recycled plastics will only result from "concrete binding actions accompanied by economic measures to bridge the price gap detrimental to plastics from recyclates." FEAD supports the report calling for mandatory recycled content mandates – see Plasteurope.com of
24.07.2018
– which can stimulate demand for secondary materials and help drive investment in collection, sorting and recycling. It also supports a reduced VAT for products with recycled content. This would allow recycled plastics to compete with virgin polymers.
FEAD's members are waste management associations covering 19 EU member states, Norway and Serbia. The federation is hoping for an "equally favourable vote in October when the time comes for MEPs to decide if they
want mandatory recycled content in plastic bottles to be part of their legacy."
20.09.2018 Plasteurope.com [240688-0]
Published on 20.09.2018
German version of this article...