EUROPEAN ECONOMY
Eurozone inflation hits record 8.1% in May / Brent crude trades above USD 124/bbl as EU announces ban on Russian oil / Growth concerns mount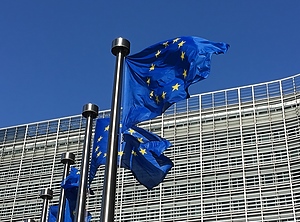 Economists warn consumers to expect rising prices for months to come (Photo: PIE)
Concerns about European growth are on the rise again following yet another record for consumer price growth in the Eurozone and a spike in crude prices after the EU announced plans to end 90% of Russian crude imports by the end of the year.
Inflation in the euro area surged to an all-time high of 8.1% in May, according to preliminary data from the European statistics office
Eurostat
. The size of the rise in price growth surprised economists, who had only expected an increase of 7.7%. The previous record of 7.4% was set in March and repeated in April. German inflation in May was the worst in nearly 50 years.
Related:
Brussels unveils plans to end reliance on Russian gas
On the same day as the announcement of record-setting inflation in the euro area, the price of Brent crude, which was up more than 75% from a year ago at the end of May, briefly traded at USD 124.64/bbl on 31 May, its highest mark since early March. The surge came after EU countries agreed to end 90% of Russian oil deliveries before 1 January.
The latest oil market strength is expected to contribute to further inflation, with some economists warning of high consumer price growth for months to come. The energy price component in May's inflation computations for the Eurozone was nearly 40% higher than a year ago, according to Eurostat.
Stagflation concerns
The inflation data and resurgent energy prices are adding to concerns about European economic growth. For example, after a revision showed that the French economy shrank in the first quarter, Dutch bank
ING
said a further contraction of GDP in the second quarter is expected. "It means that, in our view, the French economy is currently in a de facto recession."
The
European Central Bank
(ECB) is expected to raise interest rates in July, which would be the first increase since 2011, and such a move will make borrowing money more expensive. A shift to tighter monetary policy could further weaken the region's economy and would come at a time when analysts are already warning that the currency area is battling the one-two punch of weak growth and high inflation.
"The Eurozone looks set for a year of stagflation,"
Capital Economics
wrote. "We expect the economy to more or less flatline for much of the year as high inflation and low confidence knock consumption, uncertainty weighs on investment, and weaker foreign demand reduces export growth."
Related:
Ifo says business confidence in Germany improves
02.06.2022 Plasteurope.com [250397-0]
Published on 02.06.2022
German version of this article...