EUROPEAN ECONOMY
Eurozone inflation surges to record high / War drives energy prices / Little relief expected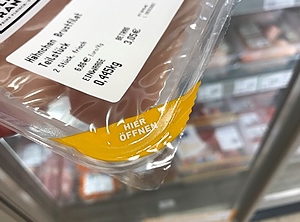 Eurostat said prices for unprocessed food surged at an annual rate of 7.8% in March (Photo: PIE)
March consumer prices in the euro area increased at an unprecedented rate of 7.5% versus the same month last year, according to preliminary data, and some analysts are predicting the growth could soon be in the double digits.
The jump to the historic mark followed initial reports of unexpectedly strong inflation in two of the currency area's largest economies (see Plasteurope.com of
31.03.2022
).
The EU statistics office
Eurostat
said that along with the record annual rate, March consumer prices grew 2.5% in just one month.
Russia's 24 February invasion of Ukraine has roiled oil and natural gas markets, and the results have become painfully apparent just over a month later. Eurostat said preliminary data showed that March energy prices in the euro area jumped 12.5% from February levels and spiked a dizzying 44.7% from a year ago.
Trouble ahead
Analysts at
ING
(Amsterdam;
www.ing.com
) said the path forward will remain bumpy. "From here on, there are multiple factors stemming from the war that are set to keep upward pressure on prices. First of all, second-round effects are likely to occur somewhat quicker due to high energy prices at the moment. Secondly, the war – together with Chinese lockdowns – is causing supply chain disruptions to flare up again [see Plasteurope.com of
31.03.2022
]. This keeps pressure on producer prices and subsequently on consumer goods inflation for longer."
And this could be an even tougher month for households as prices are expected to continue their climb, ING predicted. "Our base case suggests an even higher reading in April at least, on the back of lagged developments in consumer food and gas prices. Even a double-digit inflation print cannot be ruled out at this point."
06.04.2022 Plasteurope.com [250029-0]
Published on 06.04.2022