ELECTRONIC WASTE RECYCLING
Brominated flame retardants not hindering recycling electronics / 55% of plastics with such additives reclaimed at specialised sites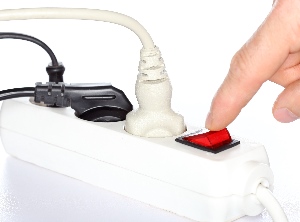 The report outlines the flow of electrical and electronic equipment waste plastics (Photo: PantherMedia/rtbilder)
The bromine producers' association
International Bromine Council
(BSEF, Brussels / Belgium;
www.bsef.com
) recently released a
report
regarding the flow of electrical and electronic equipment waste (WEEE) plastics and its recycling efforts in Europe. The study's key finding was that the presence of BFRs in WEEE plastics does not reduce reclaim yields any more than materials with other flame retardants, as plastics with significant loads of these and other additives are sorted out during conventional density-based recycling processes.
The study also noted that approximately 2.6m t of WEEE plastics are currently generated in Europe annually, out of which some 9% contain BFRs. Half of WEEE polymers fail to enter official e-waste collection channels. These end up in waste bins to either be processed at substandard recycling facilities or exported outside Europe. Brominated flame retardants are used in plastics to meet fire-safety standards and protect consumers from accidental fires, and they are touted to be efficient given their wide usage across different varieties of plastics.
According to BSEF, an average of 55% of WEEE plastics entering specialised reclaim facilities are effectively recycled and turned into post-consumer resin. The report also noted that restricted BFRs (Octa-BDE and Deca-BDE, for instance) only represent a small and rapidly declining fraction of all such materials found in WEEE plastic streams, which reflects restrictions on their use for more than a decade (2003 for Octa-BDE; 2008 for Deca-BDE).
Kevin Bradley
, secretary general of BSEF, said, "This report clearly shows that restricted BFRs are a rapidly declining component of the total BFRs in WEEE plastics, demonstrating the effectiveness of RoHS restrictions. Policy makers need to focus on the core issues here, namely the substantial volume of WEEE plastics, which is leaking out of Europe and being treated in a sub-standard way, as well as looking for solutions to recycle more of the high-additive fraction of WEEE plastics."
01.12.2020 Plasteurope.com [246409-0]
Published on 01.12.2020