ELECTROLUX
Home appliance maker expects difficult times / Cost-cutting measures for Europe, North America / Head of North American business replaced after losses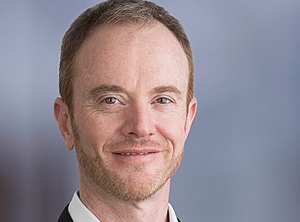 Ricardo Cons, the new head of the group's North America business (Photo: Electrolux)
Inflation and recession fears are devastating the sales and margins of Swedish household appliance manufacturer
Electrolux
(Stockholm;
www.electrolux.com
). The outlook for several business units was already negative in the second quarter of 2022, with the downward trend expected to continue in Q3. And the situation does not look any better for 2023. The group is responding to this development with an extensive cost-cutting programme for the European and North American sales markets.
According to initial statements by CEO
Jonas Samuelson
, demand for household appliances in Europe and North America has continued to decline in the third quarter. The downturn is even intensifying, he noted, adding that high inventory levels at distributors had contributed to this.
Electrolux, like many other industrial companies, has been suffering from a lack of supply over weak supply chains, resulting in a loss of efficiency in production and increasing costs. The group is still unable to fully meet demand, especially for washing machines and premium cooking appliances. Third-quarter earnings are thus expected to fall again "significantly" compared to the previous quarter. Electrolux was at least able to offset some of these additional expenses with higher selling prices.
According to Russian sources, there will also be costs of around EUR 33 mn connected to the group's Russian subsidiary
Electrolux Rus
, which was sold to the local management led by MD
Pavel Potapov
. The group did not disclose why the divestment has resulted in such financial burdens for the parent company. The Electrolux market share in Russia was recently around 15%. According to
Rosstat
, Russia's federal statistics office, total domestic production of refrigerators and washing machines in the first seven months of 2022 decreased by about 40% each year-on-year.
Related
:
Western packaging companies divest Russian operations
Ricardo Cons called on to revamp North American business
The company has not yet laid out the details of its cost-cutting measures for Europe. Second-quarter operating profit for the largest regional market slumped 86% year-on-year to SEK 142 mn (just over EUR 13 mn) and is expected to be even lower in Q3.




The North American market, on the other hand, can hardly fall any further, which is why Electrolux is already vigorously straightening up its business there. Operating profit plummeted from SEK 558 mn to negative SEK 270 mn, a disaster that Samuelson in a notable understatement called "disappointing". The CEO appointed Latin America boss Ricardo Cons to head North America on short notice. Cons predecessor Nolan Pike will likely remain with the group, though in a new position under Anna Ohlsson-Leijon, who is responsible for its European business.

Cons is expected to take measures to revamp productivity as well as development, administration, and sales – basically the entire organisation, including the group's new plants in Anderson, South Carolina, and Memphis, Tennessee. Despite all this, Electrolux is sticking to its previously stated goal of expanding its product range in North America.
22.09.2022 Plasteurope.com [251159-0]
Published on 22.09.2022
German version of this article...