EDITORIAL
Things could always be worse: War in Ukraine has thrown the plastics industry completely out of step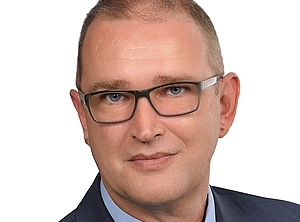 Martin Bäcker (Photo: PIE)
Here's how mistaken one can be: Anyone who thought last year that the crazy price rally in polymer markets would come to an end in 2022 has been proven wrong since the Russian attack on Ukraine. The situation on the commodity markets is currently at least as unpredictable as the prospective war criminal in the Kremlin. After the pandemic, supply shortages, and rising inflation, military murder is now raising the prices of oil, gas, and energy – an increasingly toxic mix for the global economy.
Related
:
War in Ukraine fuels spikes in commodity prices across the globe
On the horizon looms the spectre of stagflation, ie a phase when high price increases coincide with a lack of economic growth. The last time such a market situation existed was during the oil crisis of the 1970s. How do you fight stagflation? Through higher interest rates. However, this could result in a prolonged recession. No wonder the ECB is shying away from this step and prefers to risk a further rise in inflation. But how are consumers supposed to shoulder the higher costs in the long term?
Meanwhile, companies in the plastics industry are predominantly perplexed and uncertain. Some producers have suspended their contract price negotiations because they cannot even foresee next week's developments. Others are adding significant safety margins. But the high prices are threatening to choke off demand: some processors are already considering shutting down production because they cannot pass on the cost increases. "We aren't going to buy ourselves work," they say, a fatal signal for any national economy.
At present, no one knows how this will end. The complexity and confusion of the situation are overwhelming for many. What to do, what not to do, how to react, how to decide? Companies in the plastics industry probably haven't faced the challenges currently confronting them since the end of the Second World War.
Winston Churchill
once described Russia as "a riddle wrapped in a mystery inside an enigma." This is no less true for the global economy at the moment.
Martin Bäcker
PIE Price Team
10.03.2022 Plasteurope.com [249822-0]
Published on 10.03.2022