EDITORIAL
Russian competition is also good for business!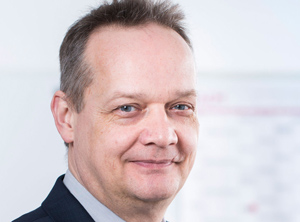 Daniel Stricker (Photo: PIE)
For many decades, the world's top 3 oil and gas supplying countries have been unchanging. Sometimes the Americans were on top, then the Russians, then the Saudis for quite a while – and right now the Americans are the front-runners again. The unexpected re-emergence of the US resulted in a halving of global oil prices in 2014. Since then, the major players in the oil business – a.k.a. "Big Oil" – have been faced with the question of how they can start making more money from their raw material again.
Especially now that even the main product of the refineries – automotive fuel – is at risk of becoming idle inventory due to shrinking demand. The focus quickly moved to petrochemicals – and plastics with them. All current refinery plans of the leading corporations from North America and the Arab region rely on this sector in a big way. At the same time, ethane, omnipresent in the world of oil and gas, was rapidly converted into ethylene and polyethylene. After the world was first blessed with large Arabic quantities, the new US capacities are becoming more relevant.
They will not stay alone for long. If the Russian plans for the Baltic Sea are implemented – and according to previous reports of confirmed financing and a number of official contracts, it looks like they will be – the European PE landscape will have a surprising new aspect going forward. Surprising because most people had not been aware of it so far and had thus simply not considered it.
But it is logical and almost overdue that Russia, the third major oil and gas country, is also getting into the global petrochemicals market. At the Baltic starting point of the "North Stream 2" pipeline – which is certain to be attacked quite unselfishly and fiercely by the competing Americans –
the Russians now also plan to process their excess ethane
. After all, their competitors have demonstrated extensively what can be done with it. This could make the Gulf of Finland the petrochemical world's third significant gulf – after the Gulf of Mexico and the Persian Gulf.
For Western Europe, this may be the final fatal blow for the raw materials industry on the one hand, up to and including base polymers. On the other hand, it means that there will be another supplier on the market – not an unwelcome addition for Europe's processing industry. This could ease the potential stranglehold of the US-Saudi alliance. Because competition is notoriously good for business.
Daniel Stricker
Head of Market Research at
Plasteurope.com
20.11.2019 Plasteurope.com [243959-0]
Published on 20.11.2019