DYSON AWARD
DIY scanner identifies plastic type / Device tops sustainability category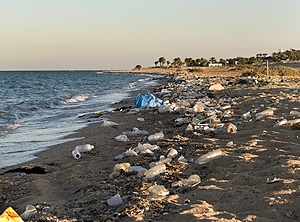 The scanner is said to recognise more than 75% of plastics by using near-infrared spectroscopy(Photo: Panthermedia/Tronko)
A hand-held scanner that virtually anyone can build has earned a 2021 James Dyson Award for sustainability, which is bestowed by the UK inventor and businessman's foundation.

The scanner, created by Dutchman Jerry De Vos, is said to recognise more than 75% of plastics by using near-infrared spectroscopy, a low-cost approach compared to traditional infrared systems. The device is held against the material to identify it.

"The scanner also uses the open source GPL-v3 license, so anyone can assemble the breakout board and embed the electronics into a handheld device," the awards organisation said. "Open source welcomes feedback and improvements from experts, so the project will continuously improve as more people recycle plastic around the world."

During development, De Vos interviewed recyclers from India, Indonesia, Kenya, and Curacao to ensure his model was suitable for end users, the organisation noted. The award includes GBP 30,000 (EUR 35,000) to further develop the device.
20.12.2021 Plasteurope.com [249127-0]
Published on 20.12.2021