COSMETICS PACKAGING
Market valued at USD 41 bn in 2028 / Beauty-conscious population, male grooming and emerging markets partly drive growth / Visiongain report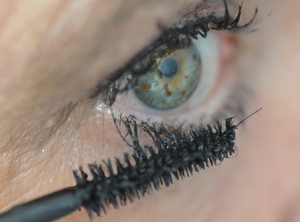 Special dynamic expected in the cosmetics packaging industry in the USA, India and China (Photo: PIE)
The global cosmetics packaging market will reach USD 41 bn (EUR 35 bn) in 2028, with growth in the next decade underpinned by several factors such as people becoming more conscious about their looks, fast growth in developing economies and rising demand for anti-ageing cosmetic products, the UK-based business intelligence provider
Visiongain
(London;
www.visiongain.com
) said in a new report.
Growth will also be driven by men's use of skin and hair care products. The current global trend on male grooming is expected to increase in the US, Europe and the Asia-Pacific region. Another important factor is that people living busy lifestyles in both emerging and developed countries are demanding more convenient packaging for cosmetics, making packaging an increasingly value-added feature to products.
As the popularity of organic skin care surges, companies are also placing greater emphasis on environment-friendly manufacturing processes. In terms of applications submarkets, packaging for skin care cosmetics will see the fastest growth partly due to the ongoing trends in anti-ageing products and male grooming.
In terms of materials, demand for rigid and flexible plastics cosmetic packaging is expected to rise because of the material's features: light in weight, colour versatility and flexibility. Apart from being cost-effective, they are easy to transport and store. There are also new printing technologies for the material.
Visiongain anticipates interesting business opportunities emerging in the US and China, noting that new packaging product development and population trends there will be influential elements. It forecasts India would boost its market share during the next decade. In 2017, the cosmetics packaging market growth rate was valued at USD 5.5 bn in the US and USD 1.5 bn in India.
Leading companies in the cosmetics packaging market include
Amcor
(Hawthorn / Australia;
www.amcor.com
),
Albea
(Gennevilliers / France;
www.albea-group.com
),
Aptar
(Crystal Lake, Illinois / USA;
www.aptargroup.com
),
Crown Holdings
(Philadelphia, Pennsylvania / USA;
www.crowncork.com
),
WestRock
(Norcross, Georgia / USA;
www.westrock.com
),
Cosmogen
(Paris / France;
www.cosmogen.fr
),
Cosmopak
(New York / USA;
www.cosmopak.com
),
Fusion Packaging
(Dallas, Texas / USA;
www.fusionpkg.com
),
HCT Packaging
(Bridgewater, New Jersey / USA ;
www.hctgroup.com
) and
RPC
(Rushden / UK;
www.rpc-group.com
).
13.09.2018 Plasteurope.com [239919-0]
Published on 13.09.2018
German version of this article...