COMPOSITES RECYCLING
Eliot project ends / Researchers laud solvolysis, pyrolysis reclaim technologies for aeronautics parts
Spanish plastics technology centre
Aimplas
(Valencia;
www.aimplas.net
) and Dutch research centre
TNO
(Eindhoven;
www.tno.nl
) have reported the conclusion of the Eliot project on recycling biocomposites used in aeronautics, with solvolysis and pyrolysis emerging as the most promising approaches.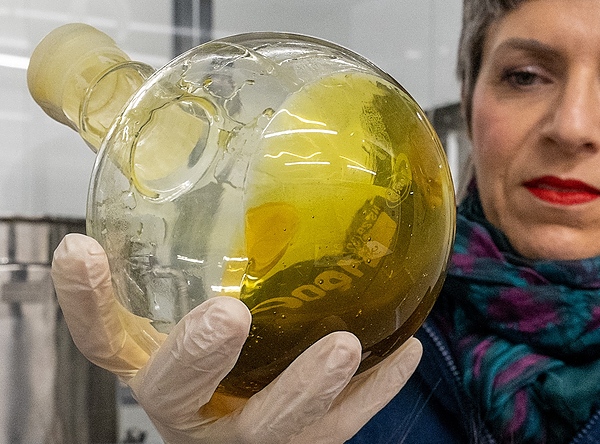 The project examined a dozen reclaim methods(Photo: Aimplas)
The
study began in 2020
to evaluate and develop cost-effective technologies for reclaiming the materials.
The project analysed twelve technologies for six different materials, with testing taking place at a biocomposites production plant with a capacity of 10,000 t/y.
Researchers said solvolysis was found to be the best method, and it works even better on large biocomposites. Solvolysis uses solvents as a substitute for heat, but these solvents are recovered with great efficiency and reused in the process, Aimplas said.
Researchers noted that the second promising technology, pyrolysis, emits 17% more carbon dioxide and consumes twice as much heat as solvolysis, which entails additional costs. The study said these two methods are technically and financially feasible, but additional purification steps are required. Other technologies tested included mechanical recycling, dissolution, enzymatic degradation, gasification, and composting.
The project sought cost-efficient recycling solutions for biocomposite components to allow the aeronautics industry to align with circular economy initiatives by guaranteeing sustainability. Biocomposites, unlike conventional composites, contain no carbon fibres, which have a high-market value, making it difficult to find an efficient management solution when the materials become waste. The products play a key role in reducing the weight, fuel consumption, and CO
2
emissions of aircraft, and their use in aviation industry is increasing.
18.05.2023 Plasteurope.com [252712-0]
Published on 18.05.2023