COMMENT
BASF: Where is the good ship Ludwigshafen headed?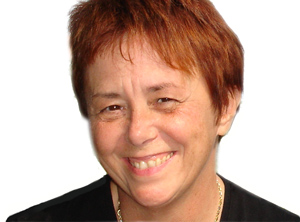 Dede Williams (Photo: PIE)
No one can please all the people all the time. But what if you've just become helmsman of a giant ship and the people clamouring for you to throw ballast overboard and turn the rudder around are important to your future?
Martin Brudermüller
, new captain of the "good ship Ludwigshafen", a massive chemical tanker, must find ways to keep it on an even keel – different ways from those his predecessors found.
Jürgen Hambrecht
heard the financial markets' siren song and charted course downstream, buying businesses that didn't require silos full of petrochemicals, though
BASF
had plenty.
Kurt Bock
donned earplugs and shut out the noise until
Bayer
merged with
Monsanto
and freighted him a boatload of agrochemicals.
No approach the company has taken up to now has lit enough of a spark with investors to send its share price rocketing, so nothing the new CEO may do – short of sending a wrecking crew to Ludwigshafen – is likely to placate those who think that's a watertight plan.
Sharing his own thoughts about the strategic future of the group at a press conference (see Plasteurope.com of
21.11.2018
), Brudermüller hinted that he's not harbouring any radical moves, though he might dump overboard one or two of yesterday's acquisitions that don't fit BASF's cherished "Verbund". To prove he's listening, however, he is prepared to delegate more responsibility to the corporate downstream and caucus with customers to create more innovative products that investors understand.
This may well buy some time and good will on the stock market, but in the "final trawl," it's an honest guess that BASF will still be "The Chemical Company," a name it gave itself some years ago to prove it's OK to be a tanker if you have the right resources.
But if Brudermüller were amenable to splitting BASF – if it could indeed be split – which "good" examples might he follow?
Hoechst
no longer exists, and Bayer has added ballast of its own in the form of 9,000 glyphosate lawsuits and counting.
DuPont
shook off a stock market troll by merging with
Dow
but, when the two part ways next spring, the "new" Dow will still be the old one – an integrated chemical company like BASF.
Dede Williams
PIE freelance journalist
23.11.2018 Plasteurope.com [241205-0]
Published on 23.11.2018