COMMENT
UK must follow EU lead in recognising bioplastics as vital for reducing waste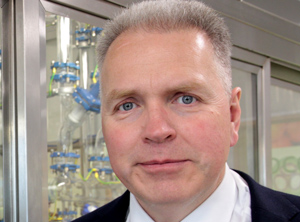 Paul Mines (Photo: Life Size Media)
We welcome the European Union's decision to change its legislation to recognise the vital role that bioplastics can play in reducing overall consumer waste and to ensure recycling targets are met. Households are rightly concerned by consumer waste and they are welcoming moves to ensure less waste and greater recycling, especially after witnessing the scale of the problem worldwide through awareness-raising programmes such as
David Attenborough
's "Blue Planet II" [documentary] series.
It's now time for the UK government to follow Europe's lead in tackling the plastic waste problem by acknowledging how bioplastic materials can replace petroleum-based plastics, given bioplastics can be recycled and composted without the carbon footprint and with less material impact on the environment. Britain has a vibrant industrial biotechnology sector but further government support, particularly in collaborative research, can accelerate the industry on the global stage. It is also vital to ensure that regulation will support and not hinder smart technological solutions.
Paul Mines
CEO at
Biome Bioplastics
Biome Bioplastics
UK biopolymers manufacturer Biome Bioplastics (Southampton; www.biomebioplastics.com) is a subsidiary of Biome Technologies (Southampton; www.biometechnologies.com) with an aim to produce bioplastics that challenge the dominant oil-based polymers. Its bioplastics are 100% biodegradable and compostable, and suitable for disposable products or long-life applications. In the last five years, the company has developed biopolymers based on renewable resources such as plant starches and tree by-products like cellulose.

It has also developed a biodegradable coffee pod for the single-serve market. The bioplastics can be processed on existing packaging manufacturing equipment, for a range of processing, including injection moulding, sheet extrusion for thermoforming and vacuum forming, blown film, lamination, extrusion coating and monofilaments.

13.04.2018 Plasteurope.com [239206-0]
Published on 13.04.2018