COMMENTARY
Energy surcharges: exploitation or necessity?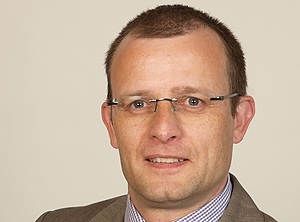 Sven Arnold, editor at PIE's sister publication Kunststoff Information (Photo: PIE)
It may sound like a conspiracy theory, but there is a grain of truth to it: with the rise in prices for natural gas and electricity, a number of polymer producers are adding another line item to the bill, which, for the sake of simplicity, I call the energy surcharge. Two of the first were
Huntsman
and
Kem One
(see Plasteurope.com of
28.09.2021
), followed by
LyondellBasell
(
08.10.2021
),
Celanese
(
13.10.2021
) and the most recent example
Trinseo
(
15.10.2021
).
In view of unusual market distortions, one side might say the new approach is completely justified. Conversely, the production of whatever product is always dependent on various cost factors, of which energy is only one. For example,
BASF
, unlike some others, said it follows this line of reasoning: "Strong fluctuations in the gas price that are dependent on demand and the season are not unusual," a spokesperson told us. It is the task of business units to account for the development of energy and raw material costs in prices.
This brings us to the crux of the matter: in discussions during the "Fakuma 2021" trade fair and with our price panel participants, there are now many indications that these energy surcharges are shown as a separate cost item in the respective invoice. This excludes them from negotiations on overall price, and above all, they would be beyond the buyer's control, especially since they could be increased by manufacturers at will. This approach could also be extended at will – to wages and salaries after they have increased, following a hike in diesel for delivery vehicles, and for high container fees.
In addition, it can only be assumed there are companies that decide to quickly use the energy surcharges for the desired margin effects because increases in actual polymer prices are difficult to enforce when raw material costs tend to move sideways, or even downwards. Nobody with any sense will say this officially, but the suspicion remains. And the latest actions will not exactly help restore trust in the reliability of producers, something that has already been damaged by the wave of forces majeures, even if
Michael Zobel
, CEO of
PlasticsEurope Deutschland
, decidedly rejected such ideas earlier in the year (see Plasteurope.com of
14.05.2021
).
Sven Arnold
, Deputy Editor-in-Chief,
Kunststoff Information
(KI)
18.10.2021 Plasteurope.com [248800-0]
Published on 18.10.2021
German version of this article...