CLARIANT
Core profit down 48% on provision to cover EU anti-trust probe into ethylene market / Masterbatches and Pigments business declines / Bernd Högemann joins executive committee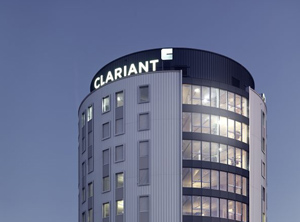 The company's corporate centre in Pratteln / Switzerland (Photo: Clariant)
Nine-month sales at
Clariant
(Muttenz / Switzerland;
www.clariant.com
) rose 3% to CHF 3.27 bn (EUR 2.97 bn) in local currency terms and declined only CHF 6m based on the Swiss franc, the currency it must use for official financial disclosures. Pricing and higher volumes contributed to growth, stemming largely from Catalysis and Natural Resources businesses.
Latin America and the Middle East/Africa regions each boosted sales by 11%. In Asia, revenue jumped 4% despite a 9% fall in China. Revenues in Europe climbed 2% and contracted 4% in North America.
EBITDA, including one-offs, plunged 48% to CHF 253m due to a CHF 231m provision for a
European Commission
anti-cartel investigation into the ethylene procurement market – see Plasteurope.com of
27.07.2017
. Excluding this provision, EBITDA margin was 14.8% versus 14.7%.
At Natural Resources, its Additives revenue shrank amidst weaknesses in the automotive and E&E sectors. Cost cuts partially offset volume losses.
Clariant's financial results above cover only the "Continuing Operations" and exclude the Masterbatches/Pigments business, which it plans to sell next year, and Healthcare Packaging – its sale to
Arsenal Capital Partners
closed on 31 October 2019 in a deal worth CHF 308m or 13.2 times EBITDA in 2018. Those divestments were reported under "Discontinued Operations" – see Plasteurope.com
08.10.2019
and
23.07.2019
.
Nine-month sales at Discontinued Operations eased 5% in Swiss francs to CHF 1.637 bn on the back of subdued demand in China and Europe as well as headwinds in the automotive industry. EBITDA including one-offs fell 48% to CHF 115m.
Bernd Högemann new member of executive committee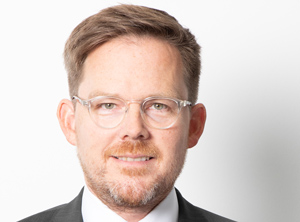 Bernd Högemann (Photo: Clariant)
Clariant separately announced Bernd Högemann as an executive committee member effective 1 November 2019. Högemann now heads both the Masterbatches – a position he will retain until the divestment of the division has been completed – and the Pigments segments. He will also assume responsibility for Clariant Excellence, Corporate Planning & Strategy, Corporate Sustainability & Regulatory Affairs and the Asia-Pacific region.

Högemann has been with the company for over ten years. Before joining Clariant, he was a senior consultant for various companies for nearly a decade.
05.11.2019 Plasteurope.com [243803-0]
Published on 05.11.2019
German version of this article...