CIRCULAR ECONOMY
FEAD troubled by exclusion of recycling from latest EU aid framework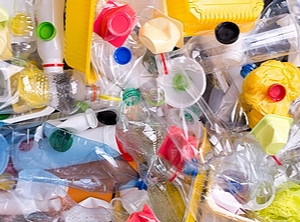 According to FEAD, the recycling industry relies heavily on electricity for its value creation (Photo: Fotolia)
The
European Federation for Waste Management and Environmental Services
(FEAD, Brussels / Belgium;
www.fead.be
) has voiced its concern over the exclusion of recycling from activities eligible for aid in the
European Commission
's
Climate, Energy and Environmental Aid Guidelines
(CEEAG) 2022. The aid would be given in the form of reductions from electricity levies for energy-intensive users.
FEAD explained that the recycling industry relies heavily on electricity for its value creation as far as some waste flows are concerned, such as plastics, metals, and waste electrical and electronic equipment (WEEE).
The guidelines, endorsed by the Commission on 21 December 2021, lay out the framework for member states to support projects for environmental protection and decarbonisation so as to reach objectives under the Green Deal (see Plasteurope.com of
27.01.2020
). They replace the previous version – CEEAG 2014-2020 – and are to be formally adopted in January 2022, although an exact date has not been given.
The industry association pointed out that recycling's exclusion in the latest edition of the guidelines was of "particular significance" given that the industry was included in the previous list.
Related:
EU unveils long-awaited climate package
"Such a lack of level playing field between manufacturing and recycling activities, and lack of incentivisation for the incorporation of recyclates versus primary raw materials in more energy-intensive manufacturing processes, worries me a lot," said FEAD president
Peter Kurth
. "The recycling sector needs pull measures, such as mandatory recycled contents in new products, but also push measures, aiming at incentivising – or at least not penalising – the offer of recyclates."
He added: "On one hand, the European Commission understands and accepts, under some conditions, public support on recycling activities, while on the other hand, the competitiveness of this industry is not viewed as a priority, with a more favourable treatment given only to the manufacturing sectors."
Related:
Criticism of new EU sustainability strategy
Nevertheless, FEAD did state that it particularly supports the inclusion of aid for energy generation from waste, although considers that it should also cover residual, non-recyclable waste under the R1 formula, and not be limited to waste that is defined as a renewable energy source. The R1 formula is used to calculate the value of energy efficiency under the revised
Waste Framework Directive
(WFD).
06.01.2022 Plasteurope.com [249307-0]
Published on 06.01.2022