CHEMICAL RECYCLING
EU plastics sector seeks harmonised content parameters for chemically recycled products / Commission urged to adopt mass balance method
Industry associations along the European plastics chain – 31 in total – have
published an open letter
to the
European Commission
urging the adoption of harmonised rules, during the course of 2023, to calculate the content of products containing chemically recycled plastics.
In the communication, trade groups representing chemicals and plastics producers, including the Brussels-based organisations
Cefic
(
www.cefic.org
),
Plastics Europe
(
www.plasticseurope.org
), and
European Plastics Converters
(EuPC;
www.plasticsconverters.eu
), along with their respective value chain partners, pointed to the need for quick action.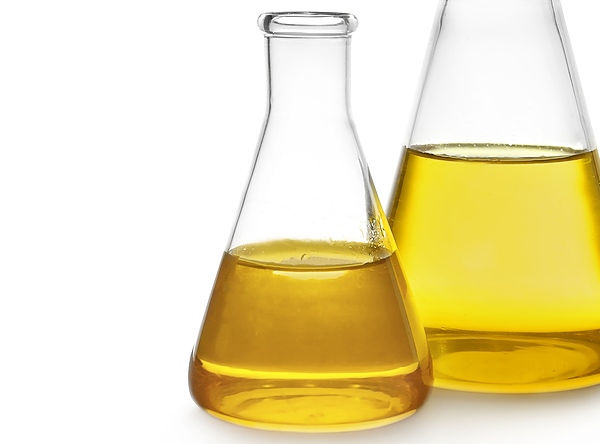 Industry bodies are calling for a mass balance chain of custody for chemically recycled momomers and polymers added in the manufacturing process (Photo: PantherMedia/NewAfrica)
In particular, they say, meeting the targets of the
recently proposed
Packaging and Packaging Waste Directive, which sets chemical recycling targets for 2030 and 2040, will be challenging.
Related
:
IK and Nabu diverge strongly on adequacy of reusable quotas
Compliance requires careful planning, and long lead times for decisions on how and where to invest are needed,
Annick Meerschman
, innovation director of Cefic, stressed in the letter.
The clock is ticking
In this sense, "the window of opportunity is rapidly closing", Plastics Europe managing director
Virginia Janssens
said. The process of securing financing, obtaining permits, building, and commissioning new plants can take several years.
While mechanical recycling may be cheaper and produce higher yields, tapping different recycling methods can be a crucial step in the transition from a fossil-based to a circular economy, the industry bodies said.
Related
:
EC study confirms plastics waste recycling preferable to incineration
Central to the players' agenda is that Brussels adopt a mass balance chain of custody to calculate chemically recycled content in plastics, and that the path forward is clear by the end of this year.
The letter's authors favour mass balance accounting as a "transparent and auditable method to trace a defined material characteristic along the value-chain from material suppliers to consumers and a chain of custody already used and accepted in other markets."
For Janssen, the mass balance method assures a "high level of confidence" that the proportion of chemically recycled monomers and base polymers put into the manufacturing process is correctly certified in the wide variety of products to be manufactured.
Fuel-use-exempt model preferred
The trade groups lean heavily toward a fuel-use-exempt model as the foundation stone for a "robust system" with chemical recycling routes that allow producers and users of recycled content to quickly achieve the levels expected by the market and required by EU legislation.

Here, they view third-party verification and certification of the calculation method as the best means of ensuring credibility throughout the value chain toward building engagement and trust among consumers.

Through a certification such as ISCC Plus, which many plastics producers and processors have already achieved, the content of regenerated or bio-based raw materials can be followed along the entire supply chain and the presence of chemical or bio-based recycled feedstock introduced at any stage of the production cycle precisely determined, the letter says.

To move the goalposts faster and farther, the authors propose leveraging the EU's Single Use Plastics Directive Implementing Act to guide the process and assure that binding rules for calculating chemically recycled content of plastic products enabling the use of a mass balance credit model are adopted by the end of this year.

When all legal hurdles for chemical recycling have been cleared, European chemicals and plastics producers and converters say they are prepared to spend "billions" on new projects to replace fossil raw materials and achieve climate neutrality goals.
31.03.2023 Plasteurope.com [252506-0]
Published on 31.03.2023