CHEMICAL RECYCLING
Greenhouse gas emissions studies for four plastics recycling methods important first step / Quantis report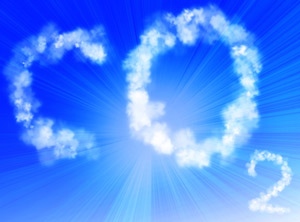 Carbon dioxide is one of the gasses under scrutiny (Image: Fotolia)
A report by sustainability consultancy
Quantis
(
www.quantis-intl.com
), commissioned by the
European Chemical Industry Council
(Cefic, Brussels / Belgium;
www.cefic.org
) examines the greenhouse gas (GHG) emissions of chemical recycling and the potential of the process to close the plastics loop. The study, entitled "
Chemical Recycling: Greenhouse gas emission reduction potential of an emerging waste management route
", uses both life cycle assessment (LCA) and systemic material flow analysis to assess the environmental benefits of chemical recycling, providing some insights into the potential reduction of GHG emissions compared with current end-of-life options such as incineration and landfilling.
Quantis' analysis summarises and compares the findings on chemical recycling technologies from four recent and separate studies by
Material Economics
(Stockholm / Sweden;
www.materialeconomics.com
),
Agora Energiewende
(Berlin / Germany;
www.agora-energiewende.de
) in cooperation with
Wuppertal Institut
(Wuppertal / Germany;
www.wupperinst.org
),
CE Delft
(Delft / The Netherlands;
www.cedelft.eu
), and
BASF
(Ludwigshafen / Germany;
www.basf.com
).
While the studies demonstrated the potential of chemical recycling for cutting carbon emissions, the authors emphasise that the four studies analysed showed major differences in
scope of processing steps,
time horizon,
model approach,
results (CO2 versus GHG),
maturity of technologies and data used, and
geographical scope.
Because of these differences, direct comparisons in terms of reducing GHG emissions were not possible, they said. However, Quantis said the report is a valuable first step in understanding chemical recycling's potential and provides a better view of the technology's GHG emissions, with both LCA and systemic material flow analysis demonstrating a positive environmental impact.
Not too long ago, a report by market research firm
Smithers
(Akron, Ohio / USA;
www.smithers.com
) talked about chemical recycling capturing GHG and reusing it. The report, however, warned against inefficient chemical recycling processes only producing energy that would increase CO
2
levels (see Plasteurope.com of
12.01.2021
).
Nevertheless, in order to get a clear understanding of chemical recycling's environmental performance, Quantis said future LCA studies should focus strongly on the material efficiency of both mechanical and chemical recycling technologies, the readiness levels of processes, and any surrounding infrastructure such as electricity, grid mixes, collection, sorting, and transport logistics. It added that industry participation remains important in order to support future studies with real process information, as demonstrated by both the CE Delft and BASF LCA studies.
In January 2021,
Plasteurope.com
also discussed the future of material recycling for plastic packaging (see Plasteurope.com of
08.01.2021
), and suggested that petrochemical and mechanical recycling complement each other, instead of being in competition with one another.
03.02.2021 Plasteurope.com [246826-0]
Published on 03.02.2021