CHEMICAL INDUSTRY
Germany: Dark clouds outnumber bright spots / Modest progress in Q1 / Gas crisis averted / Sales, output to fall again this year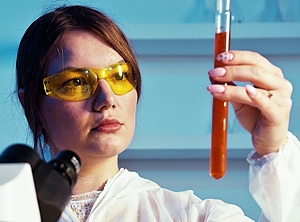 Though the most dire predictions haven't come to pass, the year ahead is far from certain for Germany's chemical industry (Photo: Pexels/Artem Podrez)
The black cloud hanging over the Frankfurt headquarters of German chemical industry association
Verband der Chemischen Industrie
(VCI;
www.vci.de
) appears to have lifted a tad since the producer's group last issued economic data in late December.
Even if official figures for the year's final quarter confirmed the negative expectations of association economists, German chemical producers avoided the dreaded "gas Armageddon" thanks to ample fuel reserves and the mild winter.
A trickle of fresh gas imports, mainly from Norway, and the prospect of additional supply from more distant shores has meanwhile improved the mood somewhat. In the end-stretch of the first quarter of 2023, VCI said the downswing seems to have been halted, at least for now.
But any recovery may not be lasting, according to
Wolfgang Große Entrup
, director-general of the association. Speaking during a presentation of key figures, he said chemical makers still face slack demand, deficits in international competition, and other structural problems.
Production declines, profits sink
Excluding pharmaceuticals, VCI's calculations for Q4 2022 showed a nearly 24% drop in chemical production from the year-earlier quarter. Petrochemical output plunged nearly 36%, and polymer manufacturing fell 26%. Quarterly capacity utilisation rates averaged only 76.5%, and sales prices sank for the first time in 2022. Turnover receded nearly 5% to EUR 59 bn.
The association's look at full year 2022 showed that overall production slumped 6.6%, but excluding the stronger pharma segment, the chemicals-related rate of decline nearly doubled to 12%. Annual petrochemical output shrank 17% and polymer production sank 10%.
Related
:
Cefic data shows EU output in 2022 shrinking 6%
The year's 16.6% rise in sales to EUR 265 bn was inflated by producer price increases of 22%, association figures showed, but due to slacker ordering, volume sales were down 5%. On the back of the soaring energy and raw materials costs, VCI member companies saw profitability shrink.
For 2023 overall, chemical producers expect a further output decline of around 5%, although excluding pharma, the drop could be as much as 8%. Selling prices could fall 2% and sales revenue 7%, the association predicted, warning that the outlook was clouded by volatile underlying conditions.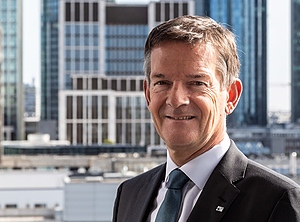 Wolfgang Große Entrup, director general of VCI, compared German industry players to a team facing relegation (Photo: VCI)
The energy crisis has exposed the German sector's internal weakness, Große Entrup said. Using dramatic metaphors from the sports world, he likened industry players to a team facing relegation. "Whether energy, infrastructure, skilled labor, digitalisation, or efficient government, we think we are ahead when in fact we are falling behind. Only a complete reset can help."

As a reset, the industry means freeing producers from shackles on business activity. Next to the energy crunch, the VCI manager said the biggest challenges are regulation and competition. As regards the first, "less is more."

Concerning competition, German and European producers would welcome a little more help to improve their handicap against players in other branches they see as having competitive advantages.
Pressure from across the Atlantic
Wrinkles on brows have deepened with the recent passage of the US Inflation Reduction Act, which dangles benefits in front of companies making "green" investments on US soil, with Washington in some cases promising rebates of up to 70% of investment costs.

The VCI and other European industry associations are leaning heavily on the European Commission to find the ways and means to help the region's players level the playing field.
16.03.2023 Plasteurope.com [252393-0]
Published on 16.03.2023
German version of this article...