BRÜCKNER
German machine maker reports major sales growth / Bottlenecks in steel, electronics delay deliveries / Focus on equipment for battery separator films
Eastern Europe is a noteworthy market for the company (Photo: Brückner)
The German family-run machine building group around the core company
Brückner Maschinenbau
(Siegsdorf;
www.brueckner.com
) aims to exceed the EUR 1 bn sales mark for the first time this year. Activities in the film stretching business were and remain the main sales driver, with sales forecast at over EUR 800 mn in 2022.
Such a rise would constitute a 50% increase since Germany's K 2019 trade show for the world leader in large production lines for plastic film manufacturing. The reasons for this are trends such as advancing urbanisation and globalisation as well as a generally growing world population.
However, the group, with its German thermoforming machine manufacturer
Kiefel
(Freilassing;
www.kiefel.com
) and its Swiss packaging machines specialist
PackSys Global
(Rüti;
www.packsysglobal.ch
), has not escaped the current economic upheavals unscathed. The availability of steel – from Ukraine, among other countries – and of electronic components is poor, so delivery times can currently be up to four years. Short-term reactions to customer enquiries are said to be impossible under these circumstances.
Despite this, Kiefel is growing noticeably: the company aims to increase revenues to EUR 262 m this year from EUR 182 m in 2021. Playing an important role here is the expansion of the product portfolio to include thermoformable packaging made of paper and natural fibres that meet the sustainability requirements of producers and consumers.
China, India are main growth markets
Most of the demand for extrusion and downstream equipment made by the company now comes from Asia. China is the top buyer in the region, with, for example, orders from polyester film specialist
Jiangsu Hengli New Materials
(Suzhou City, Jiangsu, China;
www.jiangsuhengli.en.china.cn
).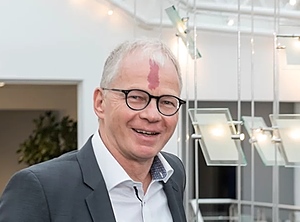 COO Helmut Huber (Photo: Brückner)
India is a close second with 20 orders within the past two years alone as the emerging retail sector generates enormous demand for packaging. According to Brückner COO
Helmut Huber
, several new companies are preparing to enter the market there and in neighbouring Pakistan both for biaxially oriented polypropylene (BOPP) and BOPET films.
Southeast Asia is also one of the core markets, but orders have also been coming increasingly from Europe in recent years, the machine maker said. A particular demand has arisen for large-scale plants to replace older or several smaller lines.
Brückner continues to build the majority of stretching lines for BOPP films, which account for around 60% of production. In this segment, the German company is said to be the undisputed technology leader with a market share of nearly 90%. Smaller competitors include compatriot
Dornier
(Lindau;
www.lindauerdornier.com
), the two French engineering companies
Esopp
(Chambéry;
www.esopp-group.com
) and
Marchante
(Montmélian;
www.marchante.fr
), and
Japan Steel Works
(JSW; Tokyo;
www.jsw.co.jp
). However, competition is also growing in China with the Sino-Japanese JV
Beijing JR Automation
.
Machines for BOPP films are followed by BOPET lines with a share of 30% of the business, and equipment for polyethylene and speciality films, which account for about 10% of the business. For the cyclical BOPP core business, however, the company expects more of a downward trend in the coming years.
On the flip side, speciality film lines are on the rise, partly due to the demand for separator films for lithium-ion batteries. Brückner therefore plans to expand this technology and install around 25 to 30 systems worldwide by 2025.
24.06.2022 Plasteurope.com [250459-0]
Published on 24.06.2022
German version of this article...