BOREALIS
Resin maker launches sustainable, circular materials / Supplier presents high barrier rPP bag at PRSE
Polyolefins specialist
Borealis
(Vienna;
www.borealisgroup.com
) has announced the expansion of its portfolio of sustainable and circular materials with three products.
The company said it has developed a sustainable engineering polymer by combining cycloolefin copolymers (COCs) with polypropylene in collaboration with German COC specialist
Topas Advanced Polymers
(Frankfurt;
www.topas.com
), a working relationship
announced in 2021
.
Topas is a JV of
Polyplastics
(Tokyo;
www.polyplastics.com
) and its locally based parent company
Daicel
(Osaka;
www.daicel.com
).
The resulting ethylene-propylene-norbemene (EPN) with the brand name Stelora is said to be a new class of sustainable engineering polymer. The material is produced with renewable feedstock from Borealis and is designed to close the product performance gap between polyolefin-based polymers and high temperature engineering plastics, the company said.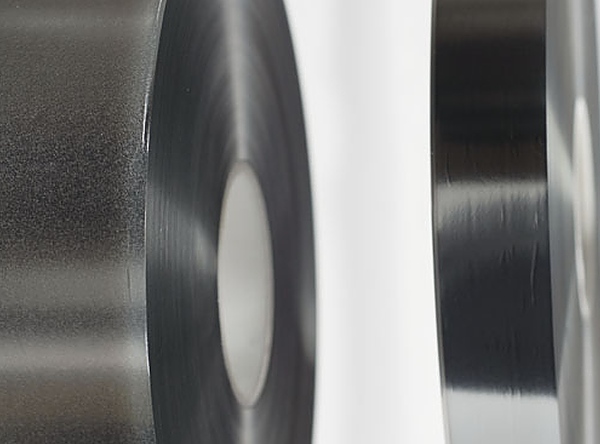 Part of the latest developments focus on EPN film (Photo: Terichem Terakoski)


The Stelora-based heat-resistant capacitor film is fully compatible with existing converting lines, according to the supplier. The material is said to offer the equivalent dielectric properties of a film made with PP resin as the dielectric and also deliver exceptional heat resistance, superior electrical properties at high temperatures, and increased efficiency.
Circularity for Queo plastomers, elastomers
Borealis said it has expanded its Bornewables portfolio of circular polyolefin products with the launch of its Queo line of high-performance plastomers and elastomers based on renewable feedstock. The supplier noted that the polyolefin plastomers (POP) portfolio combines the physical properties of rubber with the processing advantages of a thermoplastic material, bridging the gap between conventional plastics such as polyethylene and conventional elastomers like ethylene propylene diene monomer (EPDM).
In March, Borealis said its production facility in Geleen, the Netherlands, received ISCC Plus certification. The Bornewables line of Queo products, based on ISCC Plus certified renewable feedstocks, are being produced at the facility using proprietary Borceed technology, the supplier reported, adding that the formulations deliver the same material performance as the fossil-based line, with a reduced carbon footprint.
Related
:
ISCC Plus certification for Ecoplast in Austria
rPP in mono-material packaging debuts at PRSE
At the recent Plastics Recycling Show Europe (PRSE) in Amsterdam, the company said it presented a recyclable, flexible, high-barrier, mono-material bag made from over 95% polypropylene that complies with the European packaging consortium
Circular Economy for Flexible Packaging
(Ceflex, Brussels;
www.ceflex.eu
) definition of compatibility for mechanical recycling of PP. Competing adhesive lamination techniques can only produce single component laminate structures with PP content of around 90%, it explained.
The high-barrier bag, said to be suitable for recycling and reuse in non-food applications, was produced in partnership with
Mitsui Chemical Group
, which supplies polyolefin-based binder resins,
Profol
(Halfing, Germany;
www.profol.de/en
), which provides PP-based cast film,
Jindal Films
, which assisted in the packaging innovation, and
Huhtamaki
, which contributed the composite film via extrusion lamination.
The sustainable PP film is expected to help the European packaging value chain achieve the EU's recycling and waste reduction targets in packaging and packaging waste (PPWR), namely by making flexible packaging more efficient, expanding the market for recycled content, and reducing packaging waste.
17.05.2023 Plasteurope.com [252743-0]
Published on 17.05.2023
German version of this article...