BIOPLASTICS
European Bioplastics industry group claims recent US report not scientifically backed-up / "Unbalanced conclusions"
Europe's bioplastics industry association
European Bioplastics
(Berlin / Germany;
www.european-bioplastics.org
) has responded to the results of a new study on biobased plastics published recently in the US, saying the study "includes political parameters that are not necessarily scientifically backed up and cannot be seen as societal or academic consensus." The association adds that the study is based on a limited number of bioplastic material types, which results in unbalanced conclusions, and that its proposals are outdated, with many recommendations already in place.
The study, "Sustainability of bio-based plastics: general comparative analysis and recommendations for improvement" by a group from the
University of Massachusetts
, was recently published in the Journal of Cleaner Production – see Plasteurope.com of
10.05.2012
– and is the first of its kind, going beyond life cycle thinking and environmental impact analysis, European Bioplastics says.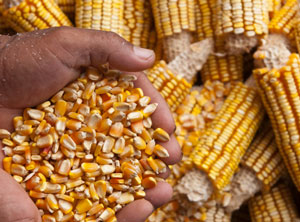 Corn is often used as a feedstock for bioplastics (Photo: Brasil2/iStockPhoto)
The association acknowledges that the research recognises the potential offered by biobased plastics for improving the overall sustainability related to the production and consumption of plastics. However, unfortunately, due to partly obsolete data, many recommendations of the paper are out of date, as optimisation processes within the bioplastics industry are well on the way, the statement says. Additionally, important improvements in sourcing strategies of bioplastics companies in recent years, as well as advances in production technology leading to reduced use of chemicals, lower water use and less generation of by-products, were not considered by the study's authors.
The statement says that the study applies the catalogue of the
Sustainable Biomaterials Collaborative
(SBC,
www.sustainablebiomaterials.org
), containing 12 guiding principles for measuring sustainability, to bioplastics. However, this is problematic as these indicators are better suited to assess the sustainability of finished products than that of a class of materials. Recommendations included in the study, such as "reduce single use products" or "design products that are recyclable", are not applicable to materials, they refer to final products, European Bioplastics says.
While the term "bioplastics" encompasses a wide variety of materials, the study focuses on selected material types (such as PLA or biobased PUR) but does not take into account recently-developed materials including biobased PE and partly biobased PET, which are highly relevant in the market.
The association concludes its statement by saying that the potential of bioplastics is undisputed. It acknowledges the study's "ambitious" target to assess bioplastics and their full and true potential. European Bioplastics is open to the scientific discourse and is offering its expertise and network to create up-to-date insights into its industry as well as future-bound recommendations. The statement details the association's response to the report on many specific areas of bioplastics under the headings GMO, toxicity, compostability, technological advances as well as agriculture and bioplastics.
18.05.2012 Plasteurope.com [222354-0]
Published on 18.05.2012
German version of this article...