AUSTRALIA
SUP bans planned almost everywhere / Science academy calls for urgent action on plastic pollution / Government accused of over-reliance on volunteers for data collection
The
Australian Academy of Science
(Canberra;
www.science.org.au
) has called on the government to urgently establish a national monitoring protocol and database for plastic pollution. The academy commented on the
House Standing Committee on Climate Change, Energy, Environment and Water
's (Canberra;
www.aph.gov.au
) enquiry into plastic pollution in Australia's oceans and waterways during the fourth quarter of 2022.
Data on the scale and movement of plastic pollution in Australia is fragmented and has been collected by multiple NGOs at the only the local level, according to the academy. This is despite the establishment of the National Plastics Plan in 2021, which set a goal of partnering with organisations to establish national monitoring. "It is unclear what action has been taken towards this step," the academy said, urging the committee to act "as a matter of critical importance".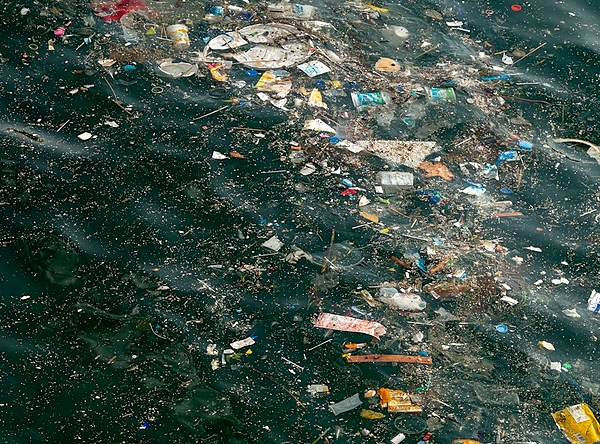 According to Australian government data, 130,000t of plastics leak into the marine evironment every year (Photo: PantherMedia/stocktr_)
A story published by UK newspaper, The Guardian, highlighted the academy's view of an over-reliance on volunteers and a lack of consistent data. According to the report, most of Australia's marine debris surveys rely heavily on citizen scientists. For example, a plastic pollution survey by government agency the
Commonwealth Scientific and Industrial Research Organisation
(CSIRO, Canberra;
www.csiro.au
) was assisted by 3,500 volunteers, and a project led by the
University of South Wales
(Sydney;
www.unsw.edu.au
) called on 150,000 volunteers.
Colleen Hughson
, the co-leader of
BeachPatrol
(Port Melbourne, Australia;
www.beachpatrol.com.au
), which cleans beaches on the western coast of Victoria, voiced her frustration to The Guardian, saying years of data collection by her team had not fed into national studies. "Who do we show our data to? We don't want to be volunteers doing the work, we actually want to see results."
Nevertheless, the academy said it endorses the "continued development and enactment" of the National Plastics Plan. The initiative has set out a series of goals and actions to reduce the amount of plastic impacting the environment, as well as reducing plastic waste and increasing recycling rates.
Related:
Australia's largest PET recycling plant now operational
According to Australian government statistics, every year roughly 130,000 t of plastics leaks into the marine environment and 84% of the country's plastics are sent to landfill, with only 13% recycled.
Large intentions to ban single-use plastics
But Australia is not doing too badly in its plastics management, according to a 2021 global comparison by the
Back to Blue Initiative
(
www.backtoblueinitiative.com
) that ranked the country seventh overall out of 25 countries, sitting between Sweden and Finland, which were in sixth and eighth place, respectively.
Seven out of eight Australian states and territories have now also committed to ban single-use plastics (SUPs) – Tasmania is the exception. The most recent bans were in Victoria, where SUPs were prohibited from 1 February 2023 onwards. The Northern Territory government intends to ban SUPs by 2025.
Related
:
75% of the world wants SUP ban
06.03.2023 Plasteurope.com [252260-0]
Published on 06.03.2023