ALUMINIUM
Looking outside the box: Global aerosol container deliveries rise 6.8% in 2022 / Industry concerned about lack of skilled labour
Aerobal
(Düsseldorf;
www.aerobal.org
), the international organisation of aluminium aerosol container manufacturers, has announced that its members' global shipments increased 6.8% to approximately 6 bn units in 2022.
Pharmaceutical and personal care markets drove global demand, and market growth was pinned on above-average consumption by the pharmaceutical industry with an increase of 13% on 2021, hairspray use rose 17%, shaving foam showed growth of 14%, and other personal care sectors surged 42%. Aerobal called demand growth of just under 4% in the deodorant and perfume market "satisfactory". Overall, the personal care market accounted for about 82% of total deliveries, the organisation added.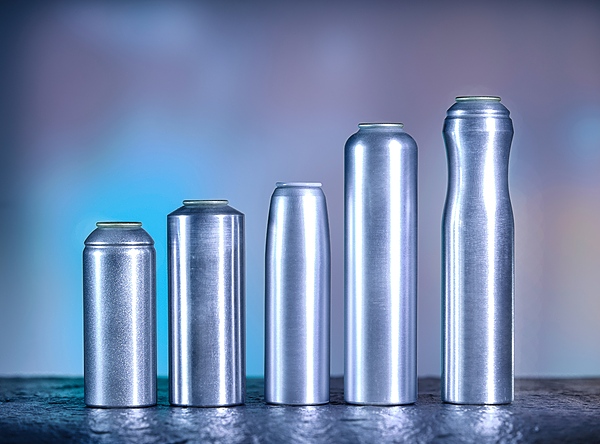 Personal care markets drove demand in 2022 (Photo: Aerobal)


All, however, is not well in the aluminium can industry. According to Aerobal president Wan Tsang Lin, finding the right workers, as in many other industries, remains an issue: "The aluminium aerosol can industry is currently facing two major challenges. First, a lack of adaptability of machinery for the production of innovative aerosol cans. In addition, the availability of technicians and skilled labour has become a crucial competitive factor in the industry."
Demand growth in EU 27+UK
A look at various regions shows that demand in the EU 27 member states and the UK grew about 10%. Deliveries to South and North America increased 6%, with these two regions accounting for about 71% of the total deliveries of Aerobal members. Demand from Asia and Australia rose 6.7%, while the only decline of almost 4% came in the Middle East.
Related:
Aluminium industry faces existential fears on heels of energy crisis
In terms of sustainability, the draft
packaging and packaging waste regulation
presented by the
European Commission
will pose further challenges for manufacturers in Europe and for importers, the organisation said.
Lin expressed concerns that otherwise resilient packaging markets might not be able to weather ongoing uncertainties in world trade, even if, according to Aerobal, the existing order books for the industry points to satisfactory market development in the first quarter of 2023.
"It is true that in the past the packaging markets were comparatively resilient even in times of crisis. However, the loss of purchasing power among consumers could ultimately also have a negative impact on the FMCG markets and thus also on the personal care market," Lin said.
06.03.2023 Plasteurope.com [252299-0]
Published on 06.03.2023
German version of this article...