AGRICULTURAL PLASTICS
European and worldwide markets / Collection schemes and technical developments / Bettering the image of recycled material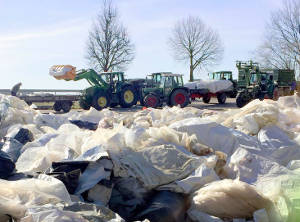 The 2nd International Recycling Forum focused on the handling of used agricultural films and containers (Photo: RIGK)
The "2nd International Recycling Forum on Agricultural Plastics – Potential for Recycling" took place from 26 - 28 April 2017 in Wiesbaden / Germany. The conference was co-organised by German waste management service provider
RIGK
(Wiesbaden;
www.rigk.de
) and the
European Association of Plastics Recycling & Recovery Organisations
(EPRO, Brussels / Belgium;
www.epro-plasticsrecycling.org
) and focused on the handling of used films, containers and tubes from agriculture. RIGK's major conclusion was that "effective environmental protection requires resolute solidarity between all stakeholders." The event was attended by around 120 people from 19 countries.
The forum opened with a keynote presentation from
Helmut Maurer
(see also Plasteurope.com of
23.05.2017
) from the
European Commission
, who emphasised on the importance of knowing "the forest as well as the trees", with respect to the circular economy in Europe.
Rainer Mantel
from German organisation
BKV
(Frankfurt;
www.bkv-gmbh.de
) presented Europe-wide market statistics showing that agricultural plastics made up 3.3% of plastics consumption in 2015. Strategies and challenges for agricultural plastics recycling on other continents were also highlighted, with presenters from Chile, South Africa and Canada. There were also sessions focused on collection schemes and technical developments, such as for cleaning and processing used plastics.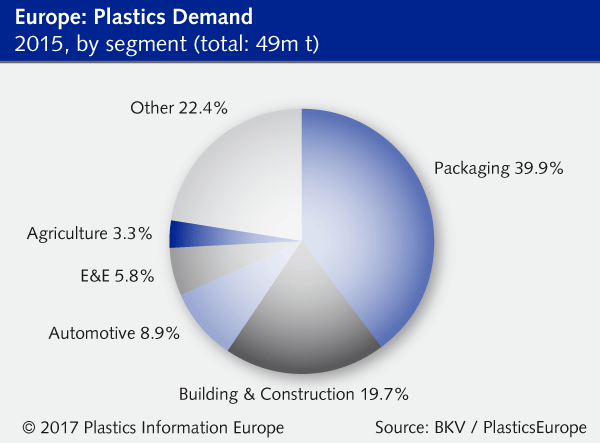 The second day brought attention to the need for stabilising markets by overcoming reservations about recycled materials. The talks encompassed targeted communications to building awareness and product design for plastics recycling.
Antonino Furfari
from
Plastics Recyclers Europe
(PRE, Brussels;
www.plasticsrecyclers.eu
) introduced the classification scheme known as "RecyClass", which is analogous to the energy labelling scheme on consumer products.
Jan Bauer
, commercial director of RIGK and chair of the EPRO work group on recycling plastics from agriculture, summarised at the end of the forum, "Collection systems aimed at reprocessing these used plastics in order to put them to new use as a raw material are already in operation around the world to bring about change in this situation. Further increasing the number and efficiency of these systems entails intensifying cooperation between all manufacturers, traders, users, collectors and recyclers of used agricultural plastics, with the involvement of governmental and non-governmental organisations."
Peter Sundt
, EPRO secretary general, continued, "As in many other ways in their daily work, farmers play a major part in determining whether all the measures around the world relating to the utilisation of used agricultural plastics will bear fruit. Farmers must be still more closely involved in our projects than in the past, being the focal point of all the activities and having it within their power to assist them by optimising not only the quality of the collected material but also collection yields."
31.05.2017 Plasteurope.com [236846-0]
Published on 31.05.2017