POLYMER PRICES&nbsp

Engineering recyclate May 2012: rPA 6 and rPC prices rise despite slack bank holiday business / Other grades roll over / Plastic scrap still expensive but more readily available / Despite poor margins, prices likely to roll over at the end of Q2
Following numerous price hikes at the beginning of Q2, recyclers of engineering thermoplastics kept their notations largely unchanged in May. Only rPA...
Published on 17.05.2012
The page you requested is for PIE subscribers only.
Free samples of PIE's price reports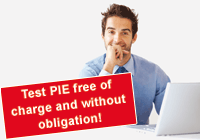 Check out our past polymer coverage completely free of charge:
Want to access more recent price reports?
Sign up for a free trial now on PIEWeb.com...