POLYMER PRICES&nbsp

Composites/GRP April 2012: Ortho resins and glass fibre stagnate / Demand remains stable at a high level / Glass fibre supply long / Little market movement expected before summer
The two key feedstocks for the medium-reactive ortho resins covered in this report moved in different directions in April. While the styrene monomer (...
Published on 07.05.2012
The page you requested is for PIE subscribers only.
Free samples of PIE's price reports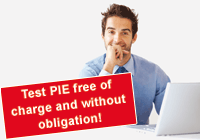 Check out our past polymer coverage completely free of charge:
Want to access more recent price reports?
Sign up for a free trial now on PIEWeb.com...