POLYMER PRICES&nbsp

PET April 2012: Notations follow costs downward / Slack ordering swells surplus / Imports livelier / Pressure on packaging resins remains despite firm feedstocks / New plants set to start up in China
As widely expected, European PET prices followed production costs downward in April. In view of the weak demand and the glutted market, producers had ...
Published on 03.05.2012
The page you requested is for PIE subscribers only.
Free samples of PIE's price reports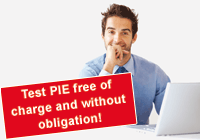 Check out our past polymer coverage completely free of charge:
Want to access more recent price reports?
Sign up for a free trial now on PIEWeb.com...