POLYMER PRICES&nbsp

Composites/GRP March 2012: Ortho resins make further slight gains / Demand more robust on the whole / Supply adequate/ Consolidation in epoxy segment / Glass fibre downswing has bottomed out
Among the main feedstocks for medium-reactive ortho resins, only propylene saw any upward momentum in March. Styrene rolled over. On the whole, produc...
Published on 05.04.2012
The page you requested is for PIE subscribers only.
Free samples of PIE's price reports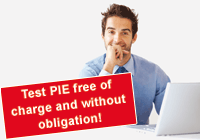 Check out our past polymer coverage completely free of charge:
Want to access more recent price reports?
Sign up for a free trial now on PIEWeb.com...