POLYMER PRICES&nbsp

PET March 2012: Price wave goes out like a lamb / Asian demand sputtering / Imports create volume pressure in Europe / Demand still sluggish / Zenith appears to have been reached
In the market for PET packaging resins, March went out like a lamb. The latest price wave crested and dissipated, and the trend now appears to be poin...
Published on 03.04.2012
The page you requested is for PIE subscribers only.
Free samples of PIE's price reports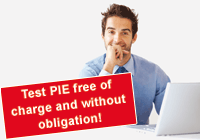 Check out our past polymer coverage completely free of charge:
Want to access more recent price reports?
Sign up for a free trial now on PIEWeb.com...