POLYMER PRICES&nbsp

Base Petrochemicals, aromatics and feedstocks: October / November 2011
* 3 SM contracts for NovemberNotes on methodology: http://pieweb.plasteurope.com/Default.aspx?pageid=220Feedstocks/Aromatics: Data and Charts: www.pie...
Published on 02.11.2011
The page you requested is for PIE subscribers only.
Free samples of PIE's price reports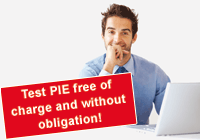 Check out our past polymer coverage completely free of charge:
Want to access more recent price reports?
Sign up for a free trial now on PIEWeb.com...