POLYMER PRICES&nbsp

Composites/GRP February 2013: Uneven movement for medium-reactive ortho resins / Slightly higher prices / Long supply / Demand slacker than expected / Glass fibre products stable
In the short production month of February, medium-reactive ortho resins continued in a recovery pattern. However, converters and distributors told Pla...
Published on 06.03.2013
Free samples of PIE's price reports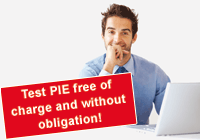 Check out our past polymer coverage completely free of charge:
Want to access more recent price reports?
Sign up for a free trial now on PIEWeb.com...
The page you requested is for PIE subscribers only.