POLYMER PRICES&nbsp

Engineering Thermoplastics in February 2013: Distribution market sheds more feathers / Supply restrictions meet with weak demand / Direct business starts to pick up / All signs point to hikes in March
The European compounding and distribution market for engineering thermoplastics was so subdued in February that, despite the on-going high cost levels...
Published on 06.03.2013
Free samples of PIE's price reports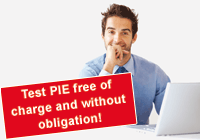 Check out our past polymer coverage completely free of charge:
Want to access more recent price reports?
Sign up for a free trial now on PIEWeb.com...
The page you requested is for PIE subscribers only.