POLYMER PRICES&nbsp

China September/October 2012: Olefins up slightly / High ambitions of Chinese polymer suppliers dampened by sluggish demand / Subdued prospects
In China, 1 October is National Day, a public holiday to mark the anniversary of the founding of the People s Republic. Since the 1990s, the countr...
Published on 19.10.2012
Free samples of PIE's price reports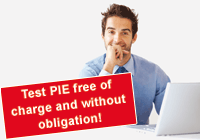 Check out our past polymer coverage completely free of charge:
Want to access more recent price reports?
Sign up for a free trial now on PIEWeb.com...
The page you requested is for PIE subscribers only.