POLYMER PRICES&nbsp

China July/August 2012: Feedstocks follow oil's upward course / Polyolefin, PVC notations wobble slightly / Styrenics firm / No evident summer lull / Countrywide PE and PP inventories lower than last year
Following the course set by global oil notations, petrochemical raw materials, including ethylene headed for both Northeast and Southeast Asia, surged...
Published on 15.08.2012
Free samples of PIE's price reports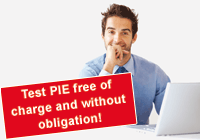 Check out our past polymer coverage completely free of charge:
Want to access more recent price reports?
Sign up for a free trial now on PIEWeb.com...
The page you requested is for PIE subscribers only.