POLYMER PRICES&nbsp

August propylene contract corrected downward
Pointing a flashlight on the ongoing insecurity in European petrochemical markets, the usual channels on 27 July announced a EUR 130/t increase in the...
Published on 02.08.2012
Free samples of PIE's price reports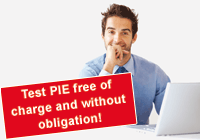 Check out our past polymer coverage completely free of charge:
Want to access more recent price reports?
Sign up for a free trial now on PIEWeb.com...
The page you requested is for PIE subscribers only.