POLYMER PRICES&nbsp

Polyurethane feedstocks in October 2012: Q3 rally lingers on the market fringes / Large TDI accounts see sharp rise / Specified MDI and polyols make gains / Q4 hikes still being pursued / Regional differences
Producers of polyurethane feedstocks made no progress toward their lofty goal of leveraging the transition to a new quarter to push through hikes of u...
Published on 24.10.2012
Free samples of PIE's price reports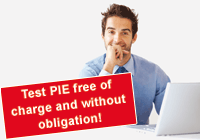 Check out our past polymer coverage completely free of charge:
Want to access more recent price reports?
Sign up for a free trial now on PIEWeb.com...
The page you requested is for PIE subscribers only.