POLYMER PRICES&nbsp

Standard Recyclate October 2012: Polyolefins in a strong rollover / Knock-on effect of downswing in primary market pressures rPS / Output slacker / Expensive input material drives recyclate notations
At the end of Q3 2012 the price rally on the primary standard thermoplastics market in Europe peaked, and the trend began losing momentum. In the firs...
Published on 18.10.2012
Free samples of PIE's price reports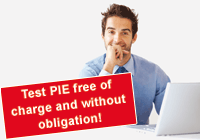 Check out our past polymer coverage completely free of charge:
Want to access more recent price reports?
Sign up for a free trial now on PIEWeb.com...
The page you requested is for PIE subscribers only.