POLYMER PRICES&nbsp

Engineering recyclate October 2012: Recyclate prices not yet affected by weakness of primary market / Rollover predominates / First signs of notations crumbling for rPA and rPC / Demand slows down / Prices likely to remain stable for the time being
While the primary engineering thermoplastics market in Europe is showing signs of weakness in many areas due to the dark clouds hanging over the econo...
Published on 19.10.2012
Free samples of PIE's price reports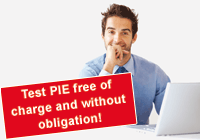 Check out our past polymer coverage completely free of charge:
Want to access more recent price reports?
Sign up for a free trial now on PIEWeb.com...
The page you requested is for PIE subscribers only.