POLYMER PRICES&nbsp

Standard Thermoplastics Trend October 2012: Polyolefin prices slip as costs decline slightly / First signs of deterioration? / PVC stable / Styrenics somewhat firmer / Pressure on notations increases
In the first third of October, west European producers of standard thermoplastics saw their markets from their least attractive side. Polyolefin suppl...
Published on 12.10.2012
Free samples of PIE's price reports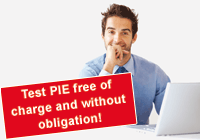 Check out our past polymer coverage completely free of charge:
Want to access more recent price reports?
Sign up for a free trial now on PIEWeb.com...
The page you requested is for PIE subscribers only.