POLYMER PRICES&nbsp

Composites/GRP September 2012: Ortho resins prices bounce back to last year's level / Trend still pointing upward / Glass fibre notations move at the fringes / OEM supply shows skid marks
In reaction to the sharp rise in September contract prices for key feedstocks styrene (up EUR 43/t) and propylene (up EUR 105/t), momentum accelerated...
Published on 05.10.2012
Free samples of PIE's price reports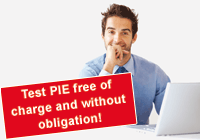 Check out our past polymer coverage completely free of charge:
Want to access more recent price reports?
Sign up for a free trial now on PIEWeb.com...
The page you requested is for PIE subscribers only.